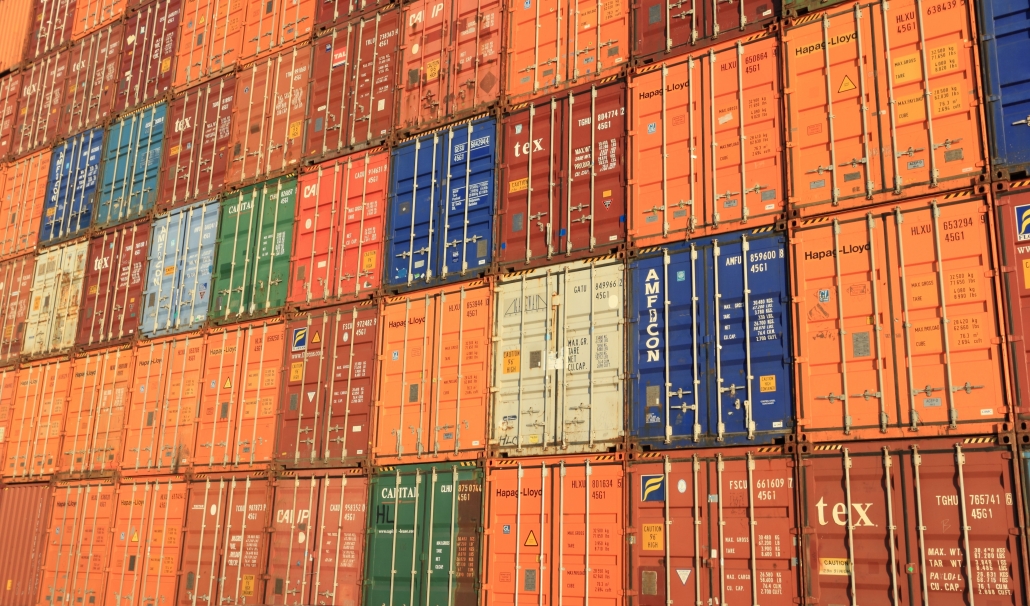 Specialty truck drivers have a great opportunity within the trucking industry. And certainly, a specialty is intermodal. Intermodal trucking can be a great option for truckers looking for a new gig over the road. And for those drivers looking to change up their schedules and find some additional work/life balance, and potentially a little less wear and tear physically, here are 3 perks in the life of an intermodal trucker.
Intermodal: What is It?
Before we talk about the perks of intermodal trucking, we first need to discuss what intermodal transportation means. Intermodal transportation is moving cargo in specially designed containers, using a combination of shipping methods to get the cargo from point A to point B.
The containers are weather-hardy and fit securely on several types of transport. A sample intermodal delivery might start with overseas freight shipping to a US port on a cargo ship. Trains pick up the containers from the ports and deliver to a rail station. And from there, a truck driver picks up the container. This is one example, but it really is any combination of moving these containers by air, sea, rail or over the road. Now that we have discussed what it is, let's take a look at the perks for someone considering a job as an intermodal driver.
1. Consistent Schedule
If a healthy work/life balance is important to you and your lifestyle, intermodal trucking might be a good choice for you.
We spoke with an intermodal truck driver, David, and he shared his experience on the road:
"Intermodal provides the ability to make great money and be home daily. But the tradeoff is a lot of frustration and hold ups in the railyards," shares David.
Driving from shipyards and railyards usually works on the same schedule of those workers, so a steady 9:00 AM to 5:00 PM and sleeping at home daily isn't out of the question. In this case, the containers are dependable and so are the work hours.
2. Less Labor and Packing
The shipping containers move from transport vehicle to transport vehicle. They stay packed as is and sealed from the time they leave, until they get to their destination. This means the truck drivers don't need to do too much work for pickup and delivery, and they certainly don't need to load and unload like what might be necessary with a trailer.
At each stop the container moves to, there's specialty equipment there to pick up the containers and place them on the trucks. It's usually no touch for the drivers, which means less wear and tear on your body, and more time moving down the road.
3. Flexibility
Some drivers find a real perk to be the flexibility that intermodal trucking provides to a driver. We talked to another intermodal truck driver, Ritsuko, and she shared what she loves about intermodal trucking, including seeing the country and making money.
"I enjoy the independence and peace of being on the road and being able to take off when needed and having more flexibility in my schedule," shares Ritsuko.
If you're looking for an new opportunity, or a job with the intermodal trucking perks we mention here, let us help.  At Drive My Way we can help you find a new job, perfect for you. We've got plenty of intermodal opportunities, and one might be a great fit for you.

Find a Intermodal Trucking Job
We match you with a job based on your personal preferences and qualifications.
https://www.drivemyway.com/wp-content/uploads/2020/10/pexels-pixabay-163726.jpg
883
1500
Alayna Klco
https://www.drivemyway.com/wp-content/uploads/2022/03/Untitled-1-3.png
Alayna Klco
2020-10-28 11:19:07
2021-08-12 18:12:51
The 3 Perks of Intermodal Trucking