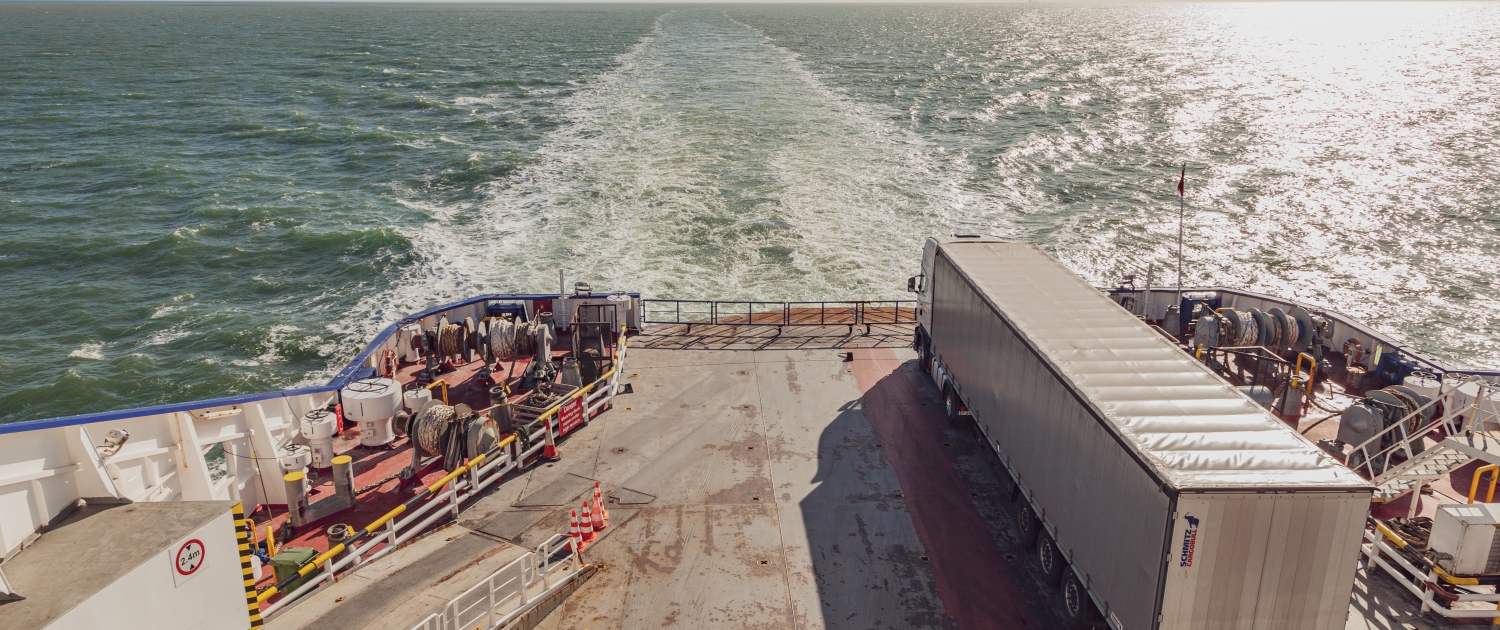 Many people think the supply chain process is simple: it gets groceries and goods from point A to point B, however we know there's more to the journey than just that. More often than not, the first stop on that journey involves drayage truckers. While drayage isn't what most people think of when they hear the word "trucking", it's the first and arguably most important part of the logistics chain.  
What is Drayage?
You'll find different definitions out there, but drayage is usually described as the first mile in transportation. It typically involves hauling a cargo container short distances, usually from a port or harbor to a rail terminal or warehouse within the same metropolitan area. 
Drayage trucking is an integral part of both Intermodal transportation and the cold chain. The practice goes back hundreds of years, when teams of horses used to pull carts of heavy freight from ports to nearby towns. Around the turn of the century, trucks replaced horses and here we are, over 100 years later.  
What are the Benefits to Drayage Trucking?
If you ask most drayage drivers, they'll tell you the biggest benefit is the shorter routes. Drivers will usually complete at least one route, (most times more) in a single shift and be home every night
Another benefit to drayage work is the variety of consistent shifts you can take on. Intermodal shipping runs 24/7, with cargo moving in and out of piers and rail terminals at all hours of the day. This means that drivers have more freedom when choosing their hours, giving them more time for life outside of work.   
One more reason drayage work might be for you? Drayage truckers are often hauling "no-touch" cargo, meaning you won't be doing any of the leg work of loading and unloading cargo from your truck.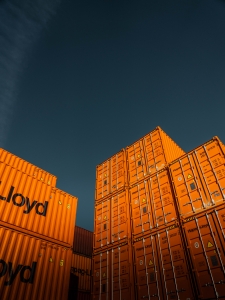 Any Disadvantages?
There aren't many disadvantages to this line of work, but it can be stressful. Yes, your trips are much shorter, but it comes with a trade-off. Moving in and out of large ports and contending with all the rules and regulations associated with them can be a hassle. Sometimes these rules can change multiple times per day at a single port. But, if you're able to learn on the fly and handle stress well, this shouldn't be a problem.  
Classifications
As you could guess, drayage trucking encompasses more than moving containers from a port to a warehouse. The IANA (Intermodal Association of North America) lists 6 distinct types of drayage transportation.  
Inter-carrier:

 What is most thought of for drayage driving. Moving cargo between locations owned by two separate carriers

 

Intra-carrier:

 Moving freight between two locations that are owned by the same carrier

 

Door-to-Door:

 Straight from your truck to the customer's door

 

Expedited:

 For time-sensitive containers and cargo

 

Pier 

– Moving cargo to a port or harbor so it can be shipped via waterway, domestically or internationally.

 

Shuttle:

 Moving cargo to a temporary location due to overcrowding at the intended terminal. It will usually be picked up by a secondary transport later.

 
What Are the Requirements for Driving Drayage?
CDL – 

No surprise here. You'll need a Class A CDL to work as a drayage driver

 

RFID Tags – 

Specific to entering and exiting ports, RFID tags are used by port authorities to identify carriers and get them in and out as quickly as possible

 

TWIC – 

Standard for any worker entering secure ports, you'll need to apply with the TSA for a Transportation Worker Identification Credential. Make sure to 

apply for this early

, as it can take up to 45 days to provide you with a response after you've applied

 

Must be 21

 – There are some exceptions to this, but most carriers will prefer drivers to be 21 or over, in order to take cargo over state lines

 
Is Drayage Right for You?
We were able to speak with Peter, a drayage driver out of California, to get his advice for people looking to get into this line of work. 
"Make sure you are paid by the hour and the company you are going to work for has their own yard and office."
Like with all other trucking jobs, there's a big need for qualified and experienced drivers in the drayage field. If you're looking for steady work that keeps you close to home and can deal with navigating large ports and harbors, then it might be the line of work for you.  

Find a Drayage Truck Driver Job
Drive My Way matches you with a job based on your personal preferences and qualifications.
https://www.drivemyway.com/wp-content/uploads/2021/09/dim-hou-CGsG5tpqW6I-unsplash-scaled.jpg
1365
2048
Reid Smith
https://drivemyway.com/wp-content/uploads/2019/03/Untitled-1-3.png
Reid Smith
2021-10-04 19:33:55
2021-10-04 19:33:55
Is Being a Drayage Trucker Right for You?