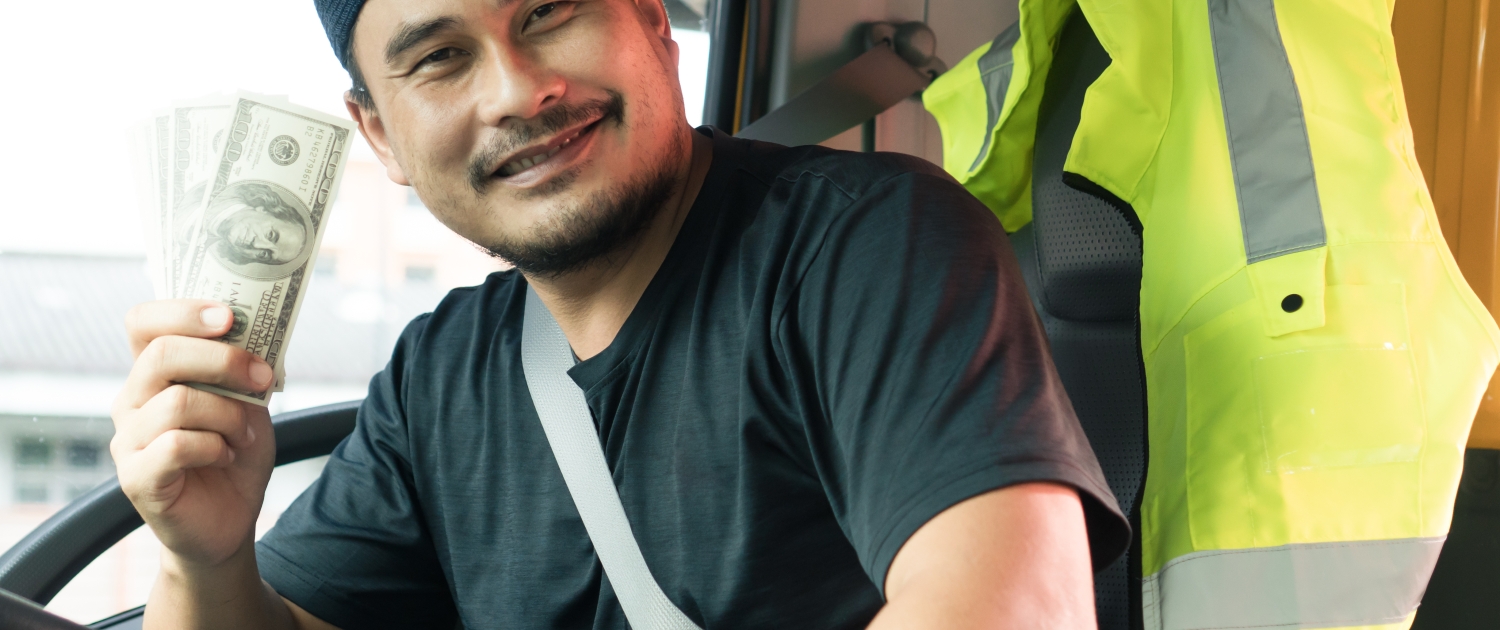 Pay is one of, if not the most important consideration to a driver when taking a new job. While Industry statistics show that average truck driver salaries are on the rise, most drivers are still understandably looking for more money based on the difficulty of the work they do. Let's take a look at the different ways that drivers can make more money in trucking.
1. Gain More Experience

It's not the quickest or most glamorous way, but a few years of experience can't be overstated if you're looking to make more money in truck driving.  
It's understandable that carriers will pay more to experienced drivers than to new ones. Much like everything nowadays, insurance premiums for carriers are on the rise. Carriers can decrease these hefty premiums by hiring experienced drivers with a clean driving record.  
That's why many carriers have years of experience requirements in their job postings. They're willing to pay these drivers more since it will offset with the lower insurance premiums they'll be paying.  
If you're a brand-new driver and not making as much money as you want to right now, don't let it get to you. While you can't do anything immediately about the years of experience you don't have, you can follow the next few tips to start earning more money quickly.  
2. Add Additional Endorsements

Once you're an established CDL driver, you can seek to add additional endorsements that will give you access to a larger range of truck driving jobs.  
The double/triples endorsement allows drivers to haul two or three-times more freight, while driving the same amount of time as you would with a single trailer. A HAZMAT endorsement will open doors to new opportunities with companies that specialize in the transportation of flammable or otherwise dangerous materials. 
There are several of these endorsements that CDL drivers can earn if they're looking to make more money. A full list of these endorsements (and their requirements) can be found here. 
3. Maximize Available Bonuses

Bonuses are a great way to make more money in trucking. Most carriers likely have their own bonus structure, and you should have a copy of the payout information available to you when you start working for them.  
Outside of a standard sign-on bonus, your carrier might offer various additional bonuses based on performance, safety or longevity.  
Planning well and using proper driving techniques could qualify you for a fuel efficiency bonus. Having a track record that shows you're a safe driver who follows the rules could put you in line for a safety bonus. Being consistently prompt with your deliveries may qualify you for an on-time delivery bonus. Be sure you're aware of all the available bonuses you carrier offers, and work to achieve them regularly. 
4. Keep Your Skills Sharp and Your Reputation Safe

Another tip is to keep up with the new systems and processes in the industry. Technology is always changing so make sure you're doing your part to keep up with the necessary tools and systems that can benefit you in the future. Something that's optional now might become mandatory to use in the future. Learn it now, and you'll have an advantage later when you're applying to higher-paying jobs.  
Keeping your skills sharp is important, but your reputation in the industry is just as important. Be sure to always keep things professional and respectful whenever you're working. You never know when you'll run into a former dispatcher or fleet manager down the road when applying for a new job. 
While the trend of rising truck driver pay doesn't seem to be slowing, you can use these tips to add even more to your bank account. The amount of effort you put into it now will be rewarded with a bigger paycheck in the future. 
If you're looking for a great trucking job that pays well and meets your needs, consider creating a free profile with Drive My Way. Our proprietary software matches drivers with a job based on their qualifications and unique lifestyle needs. 

Drive My Way matches you with a job based on your preferences like pay, home time, touch level, and more.
https://www.drivemyway.com/wp-content/uploads/2019/04/AdobeStock_447177158-scaled.jpeg
1387
2048
Reid Smith
https://www.drivemyway.com/wp-content/uploads/2022/03/Untitled-1-3.png
Reid Smith
2023-02-03 00:00:00
2023-02-08 13:52:34
4 Ways to Make More Money in Trucking