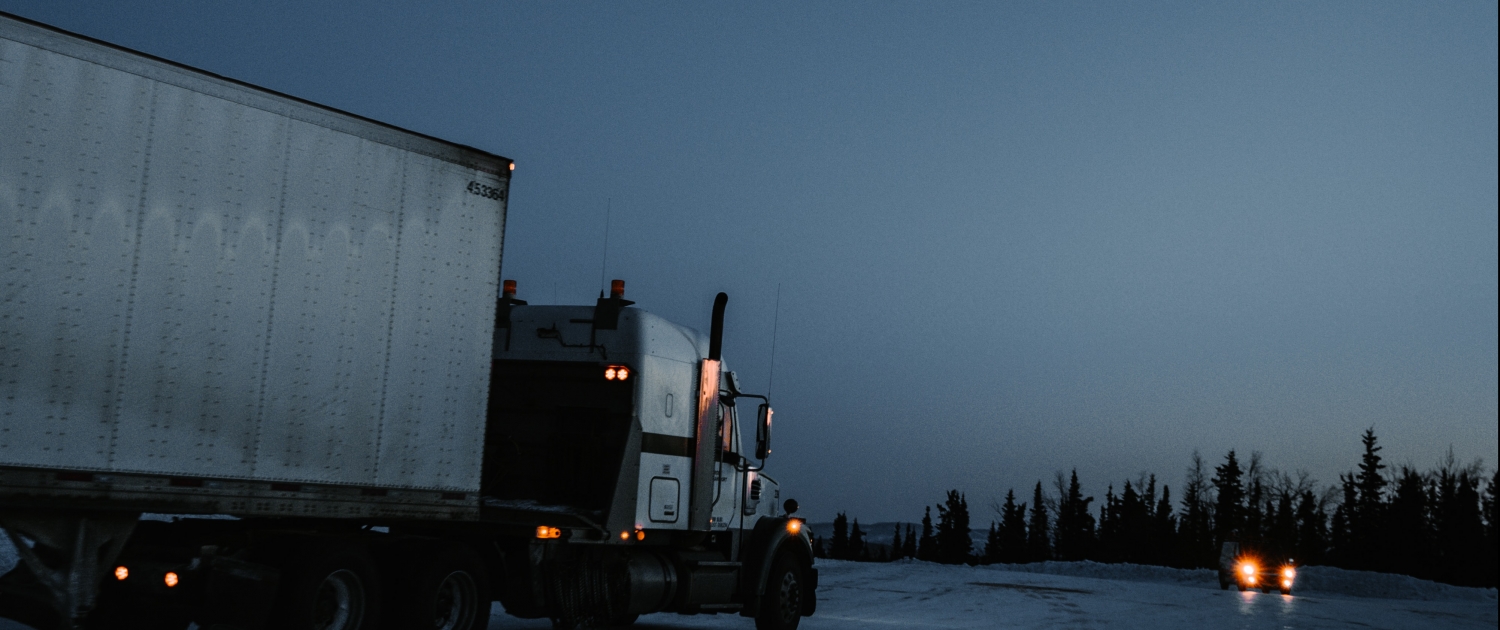 Moving violations are the gift that keeps on giving. Of course, safe driving practices are the best solution, but violations happen. If you have violations on your motor vehicle record (MVR) or Pre-Employment Screening Program (PSP), there are steps you should take before your next job interview. Don't get caught by surprise by a violation you didn't know was on your record. Here's what you need to know to keep your record in top shape. 
What is a Moving Violation?
A moving violation is quite simply a violation that occurs while the vehicle is in use. This most often means when the vehicle is actually in motion, but there are some moving violations that can occur with a stopped vehicle as well. 
MVR vs. PSP
When you are preparing for a CDL job change, it's a good idea to check both your MVR and your PSP. They are not the same thing, and employers are likely to check both before moving forward with an in-person or virtual interview. Here are the basic differences:
| | |
| --- | --- |
| Motor Vehicle Record (MVR) | Pre-Employment Screening Program (PSP) |
| Includes violation from a specific state | Comes from a federal database and includes FMCSA violations |
| Only includes violation convictions. Length of history displayed varies by state | Has ALL safety violations cited to a driver with 5 years of crash history and 3 years of roadside inspection history |
| Citations, warnings, and unsettled tickets will NOT appear | Citations may appear even if there was no ticket given |
| Only contains data from the driver's CDL issued in that particular state | Includes data from any CDL numbers a driver has held in the past 5 years, regardless of the state |
There are some violations, such as a speeding ticket, that can appear on both an MVR and a PSP. In that situation, the violation is only counted once. Drivers are not double penalized. Both MVRs and PSPs use a point system to indicate a driver's safety levels. Every violation is assigned a point value and may be weighted by how recently the violation occurred. Then, the point total gives an overall indicator of a driver's safety record. For an MVR, the specific point values vary by state. PSPs are federally regulated. The bottom line? Low scores are better.
What Counts as a Violation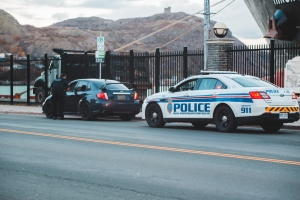 There is a wide range of things that can be safety violations. Everything from speeding tickets to CSA violations can show up on your record. Some offenses (like speeding 5 mph over the limit) will typically result in only a few points, while others (like an expired inspection sticker) can add quite a few points to your record. There are a few moving violations that can land you an automatic license suspension from the FMCSA. Excessive speeding, leaving the scene of an accident, Drunk Driving and Driving While Impaired (DWI), and criminal conduct are all serious violations that may disqualify you as a professional driver. 
One of the most important things to realize is that your MVR is not only impacted by your time operating a commercial vehicle. Any violations that you get while driving your personal vehicle will also show up on your professional record. 
If you see an incorrect citation on your MVR or PSP, you are able to contest it. For an MVR, a good place to start is with your employer. If you believe there is a mistake, they may be able to help correct your record. For a PSP change, use the FMCSA's website to request a review of a specific citation. You can also ask your employer to advocate on your behalf. They also want their drivers to have clean records to keep CSA scores and insurance costs low.
Who Will See My Driving Record?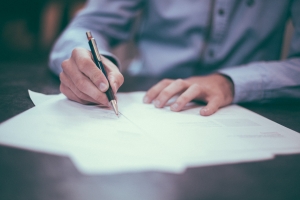 Future employers are the most likely people to check your driving record. Any time you apply for a new job, you can put money on the fact that they're checking your MVR and PSP. If you have too many violations on file, a company with a high CSA score might consider you too risky to bring on because they can't afford more incidents. At the same time, a company with really low CSA scores might also say no because they want to keep their scores as strong as possible. 
As a driver, YOU can also check your MVR and PSP. And you should. Don't get blindsided by an unexpected citation when you thought you had a clean record. It's usually quick and cheap to get an MVR from your local DMV. You can get a copy of your PSP for $10 online. Looking at a copy of your MVR and PSP is the only way to be completely confident in what your future employer will see. It's well worth your time.
If you do have violations on your MVR and PSP, don't assume you are out of the running for a new job. Drive My Way Account Executive and former Hiring Manager, Kilie Erickson shared her perspective:
"If you have, for example, one preventable accident, it's really about the driver's response when being asked about it. Drivers that tend to have an excuse for everything are the ones that are really going to have a harder time getting in. It's about taking responsibility for something that happened and demonstrating corrective action."
If you made a mistake, take responsibility. The best drivers also share how they have changed their driving habits to make sure it doesn't happen again. A good driver isn't perfect, but they are safety-minded and focused on improvement.

Find a Truck Driving Job
Drive My Way matches you with a CDL job based on your personal preferences and qualifications.
https://www.drivemyway.com/wp-content/uploads/2021/04/zhenyu-luo-Zp5uth4v7yY-unsplash-e1618842773539.jpg
4950
4005
Alayna Klco
https://www.drivemyway.com/wp-content/uploads/2022/03/Untitled-1-3.png
Alayna Klco
2023-03-17 09:00:20
2023-03-06 16:53:59
The Impact of Truck Driver Moving Violations on Your CDL