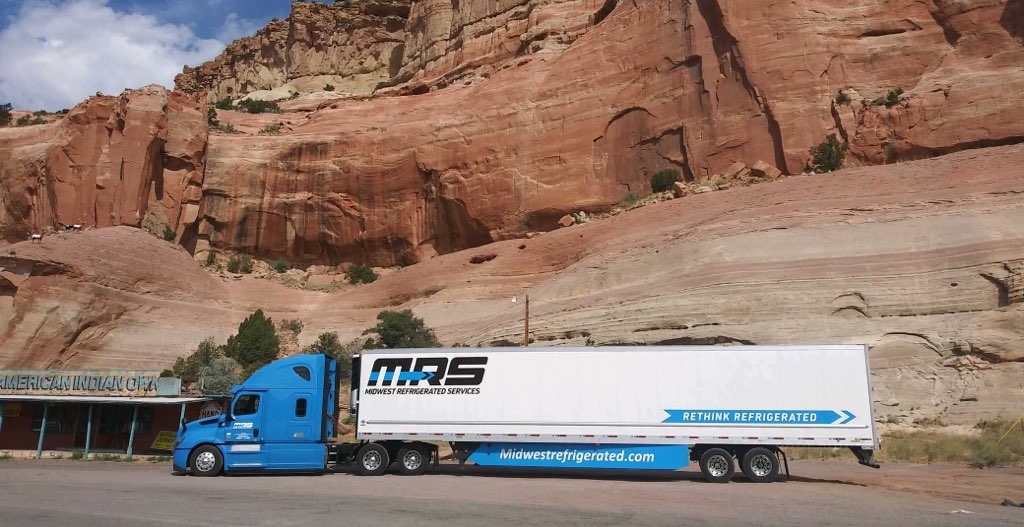 Today's job of the day comes from Midwest Refrigerated Services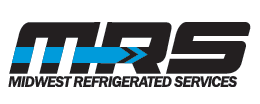 Midwest Refrigerated Services (MRS) is hiring CDL A drivers to haul fresh and frozen temperature-controlled freight. Family owned and operated for more than 60 years, Midwest Refrigerated Services is a growing leader in LTL refrigerated transportation and storage. Our team takes pride in the role we play in putting food on the table for millions of Americans every night. Our team of professional drivers represent our customers well, set high standards for themselves and are safe, confident, and independent. Discover the MRS difference!
Currently, Midwest Refrigerated Services is hiring CDL A OTR Company Drivers and Owner Operators in most states; Full time Local Drivers in Milwaukee, WI and Pleasant Prairie, WI; and Local Part-time Drivers in Milwaukee, WI.
Company Drivers
Compensation:
OTR Drivers

Average weekly pay: $1,400 – $1,680 gross per week; depending how you like to run
Mileage pay and a weekly minimum guarantee of $1,200 as long as you are available for 5.5 days of work

Base $.50 CPM practical miles with an average of 2,000 – 2,500 per week
All miles paid, loaded and unloaded
$240 for each day worked beyond 5.5 days
Opportunities for Drop and Pick and Detention Pay

OTR Bonuses:

Sign-on Bonus: $4,000; paid upon completion of service – $500 after 90 days, $750 after 6 months, $1,250 after 9 months, and $1,500 after 12 months.
Recruiting Bonus: $1,500 ($500 at 30 days, $500 at 60 days, $500 at 90 days)
Clean Inspection Bonus: $50
Benefits & Perks:
Great company benefits, eligible the 1st of the month after 60 days:

Medical, Dental, and Vision Insurance
$50,000 Life Insurance Policy – Free!
Short and Long Term Disability Coverage – Free!
401(k) with 3% company match; eligible after 1 year of service
8 Paid Company Holidays; eligible after 90 days
Paid Time Off (PTO)and Paid Vacation

See job post for details!

Paid Orientation!
Perks:

IPass provided
Personal Cell Phone Bill Credit: $46.16 per month
Weekly Comdata card supplied: $300
Headquarters terminal with brand new driver amenities: drivers lounge, TVs, pool table, kitchen, new washer and dryers, mailboxes, copier, showers, etc.

Rider Program:

Spouse or companion: 18 years or older
Child: under 18 years old, approval required
Pets: No breed or size restriction; $500 security deposit required

Take The Truck Home Program; approval required (OTR & Regional)
Home Time, Route, and Schedule:
Home Time:

OTR Drivers can be home weekly (34 hr. reset at home) or choose to stay out (earn 1/4 day off for each day on the road)
Regional Drivers will be home 2-3 nights per week
Local Drivers will be home every night

Level of Touch: Varies by position
Route: Varies by position
Equipment:
Late model 2019 & 2020 Freightliner Cascadias
All automatic transmissions with a fridge, APU, inverter, dinette, heated/cooled driver's seat, tv hook-up, and free SiriusXM satellite radio
Governed speed: 65 mph
Owner Operators
Compensation
No Forced Dispatch!
Consistent steady outbound lanes; driver manager coordinates backhaul
Paid 85% of your gross line haul revenue when pulling your own 53 foot reefer trailer
Paid 75% of your gross line haul revenue when pulling a MRS company trailer
Additional Pay:

Drop Pay: $100 per drop, after the 1st drop
Detention Pay
Layover Pay
Lumper or driver unloaded – all paid!

Bonuses:

Recruitment Bonus: $1500, $500 at 30 days, $500 at 60 days, $500 at 90 days.

Competitive fuel surcharge schedule: see post for details
Fuel tax calculated by MRS and credited or deducted monthly
Weekly pay settlement via direct deposit or check
Benefits & Perks
Discounted MRT Group insurance offered
Perks:

Fuel cards with huge fuel discounts; all fuel discounts passed through to Owner Operator
Base plates & Permits: IFTA Permit, NY HUT, and other permits supplied
Washout and spotting charges are reimbursed
Company paid inspections
$400 Weekly Comdata card for advances, lumpers
Home Time, Route, & Schedule
Home Time: Home weekly
Route: Over the road across the lower 48 states
Level of Touch: 50% drop and hook, 50% load and unload. Lumper or driver unloaded; Live unload
Job Requirements (All Positions):
Must be at least 23 years of age
Must have a valid CDL A license
Must have a minimum of 2 years verifiable tractor-trailer driving experience; minimum of 1 year refrigerated experience is preferred
Must be capable of driving extended periods of time, up to the maximum allowable times, safely, under a variety of conditions, including night driving, mountain driving.
No DUI/DWIs or reckless driving charges in the last 5 years
Must meet Department of Transportation (DOT) testing and physical requirements and be knowledgeable of DOT regulations
Must be able to pass a required pre-employment drug screen
Hiring Radius: Varies by position

Interested in applying?
Midwest Refrigerated Services is hiring CDL A OTR Company Drivers and Owner Operators in most states, full-time Local Drivers in WI, and part-time Local Drivers in WI.
https://www.drivemyway.com/wp-content/uploads/2020/12/JOTD-Graphic-16.jpg
628
1200
Alayna Klco
https://www.drivemyway.com/wp-content/uploads/2022/03/Untitled-1-3.png
Alayna Klco
2021-02-25 00:24:28
2021-03-02 19:57:43
Job of the Day: Midwest Refrigerated Services