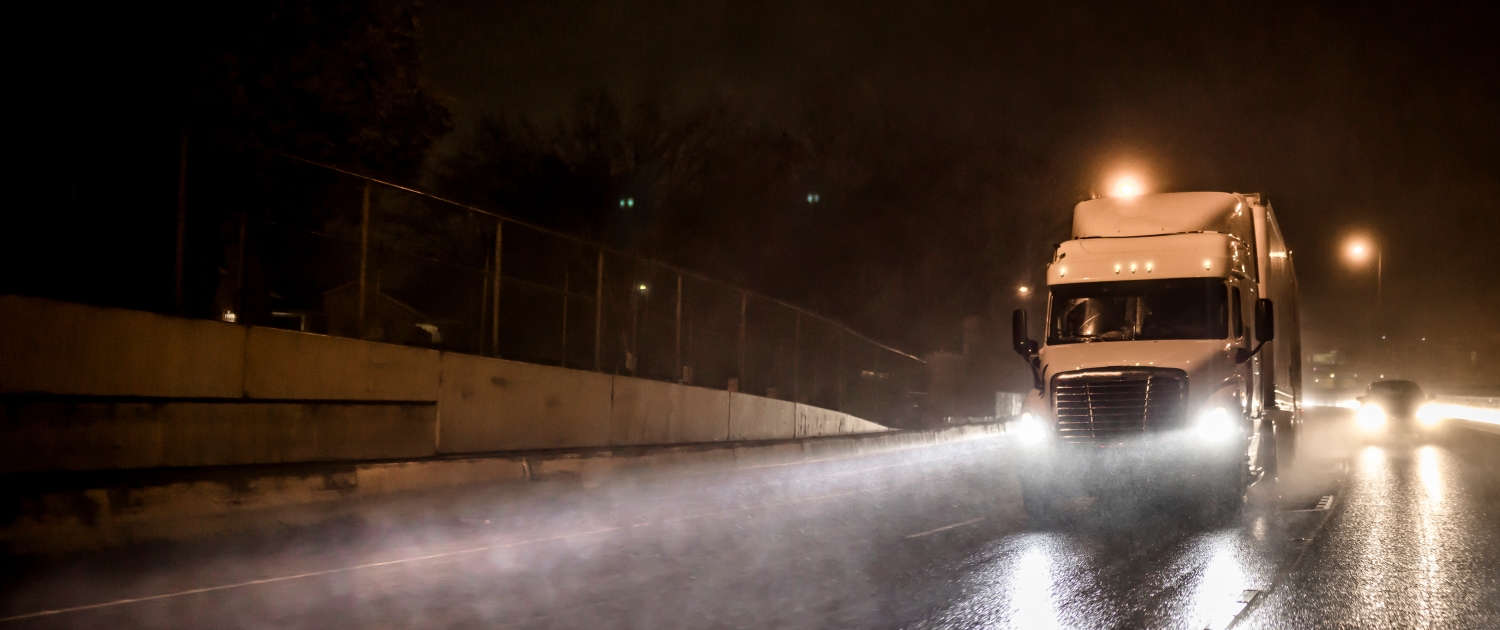 Some truck drivers love being on an empty highway at night, while others prefer to do their hauling during the daytime. No matter which you prefer, most truck drivers will put in their fair share of night driving at some point in their career.  
Depending on what you drive, what you're hauling, and who you drive for, night shifts might be your normal routine, or something you only do once in a blue moon. If you're a new driver looking for information about what it's like to drive at night, here are 7 things you should know about night truck driving.  
1. Your body's natural rhythms are at a lull
Most people's energy level and alertness will drop during the late night and early morning hours. If you stay up throughout the night consistently, your body will eventually adjust to the change, it just takes a while.  
While you're in that period of adjustment, it's important to do whatever you can to stay alert. Caffeine can help, but overreliance on it can cause its own issues. Consider listening to an audiobook or podcast to keep your mind active and engaged. A good diet and exercise can also help your body adjust to night driving faster.  
2. Your visibility is weakened

Humans don't have great night vision. When the sun goes down, your peripheral vision weakens, and you won't be able to see as far ahead. This can make it hard to see animals that jump out at the last minute or other obstructions in the road. It also means your response time to other drivers and events on the road is likely to be a little slower.  
This is why you should leave yourself extra space whenever possible. The normal stopping distance that trucks need during good weather conditions is around 370 feet. When you're driving at night, try and give yourself even more than that, closer to 600 feet.  
3. Traffic is usually lighter
Much of the world operates during the day, so if you're night driving, you will rarely have a problem with traffic.  That said, the other drivers who are out are also at a low point of alertness. Keep your distance and drive defensively. You never know what other kinds of drivers are on the road.
4. Deliveries can be more dangerous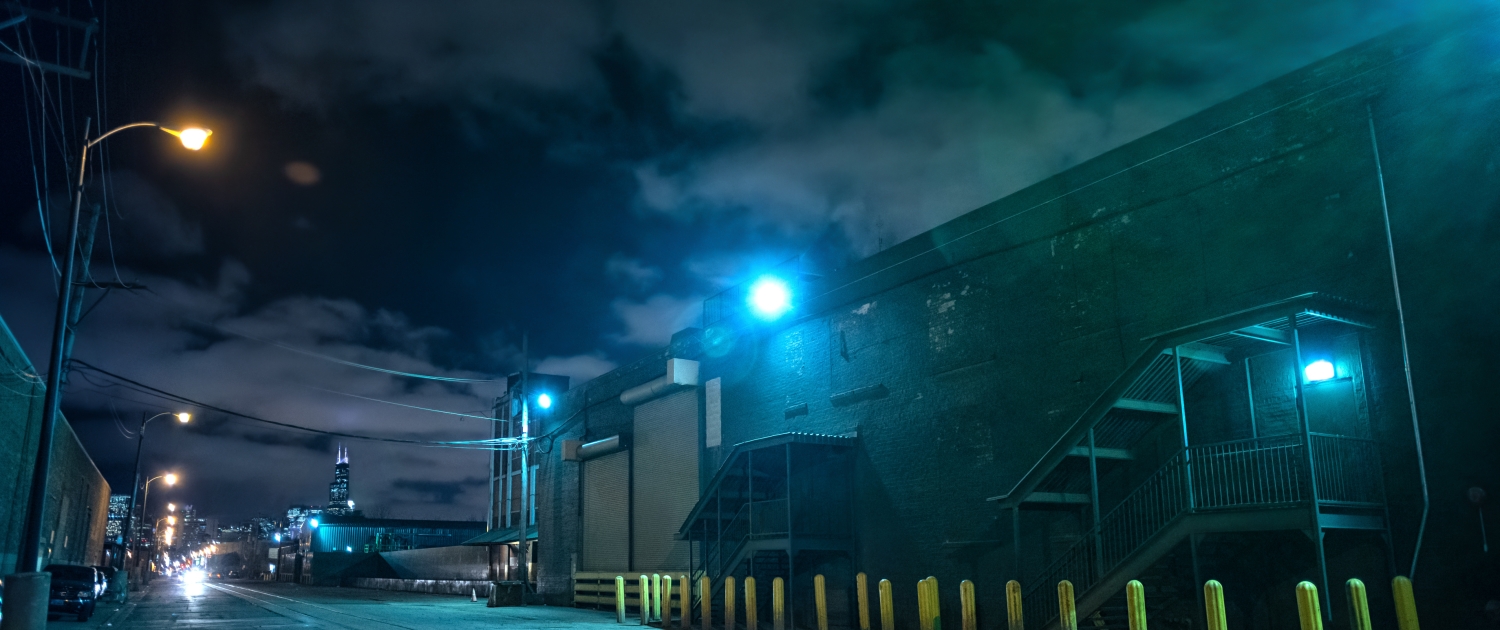 At night, there are fewer people around, and you're more likely to run into bad characters. Some drivers say this is especially true in urban areas when you're making a delivery.  
Always stay alert and take every precaution you can if you need to get out of your cab. If you're traveling to a new area, try to learn what you can about the drop before you go. Street view on Google maps is a great resource to see exactly where you're going.
5. You're on your own
Most dispatchers and customers aren't operating 24/7. This means less after-hours assistance if you run into trouble or need last-minute directions to the customer. 
If you're an independent driver who loves being self-reliant, this most likely won't be an issue for you. If you're a new driver, don't let this scare you. As long as you're sufficiently prepared and keep a few essential tools in your cab, you'll be good to go.
6. Parking options are better
Night drivers aren't competing for parking in the same way that other drivers are during the day. Most of the time, you won't need to dock early or plan your route around the places you know you can stop.  
That can be a huge time saver (not to mention the headache you avoid!). If you do need to look for parking or gas, try TruckerPath or GasBuddy to get you where you need to go.
7. You should keep your windshield, headlights, and mirrors clean

Glare can be a big problem for night truck driving. Luckily, a little glass cleaner and elbow grease usually does the trick. Reducing glare from your mirrors and windshield will go a long way toward increased your visibility and keeping you safe.  
Similarly, try not to look closely at oncoming traffic. The bright white lights will temporarily impair your vision. Look slightly down and to the right (or at the white road line) to avoid the negative effects. 
Like everything, night truck driving has its pros and cons. Having less vehicles on the road is a huge pro for many drivers, but it comes at the cost of increased danger. There are three times as many crashes that happen during night as opposed to during the day.  
If you're ever in a position where you feel that you're not sure if you can stay awake, pull over immediately. No load or deadline is worth your life or the life of other drivers on the road.

Drive My Way matches you with a job based on your preferences like pay, home time, touch level, and more.
https://www.drivemyway.com/wp-content/uploads/2020/04/AdobeStock_316892429-scaled.jpeg
1583
2048
Reid Smith
https://www.drivemyway.com/wp-content/uploads/2022/03/Untitled-1-3.png
Reid Smith
2023-03-01 10:31:47
2023-03-01 16:12:59
7 Things to Know About Night Truck Driving