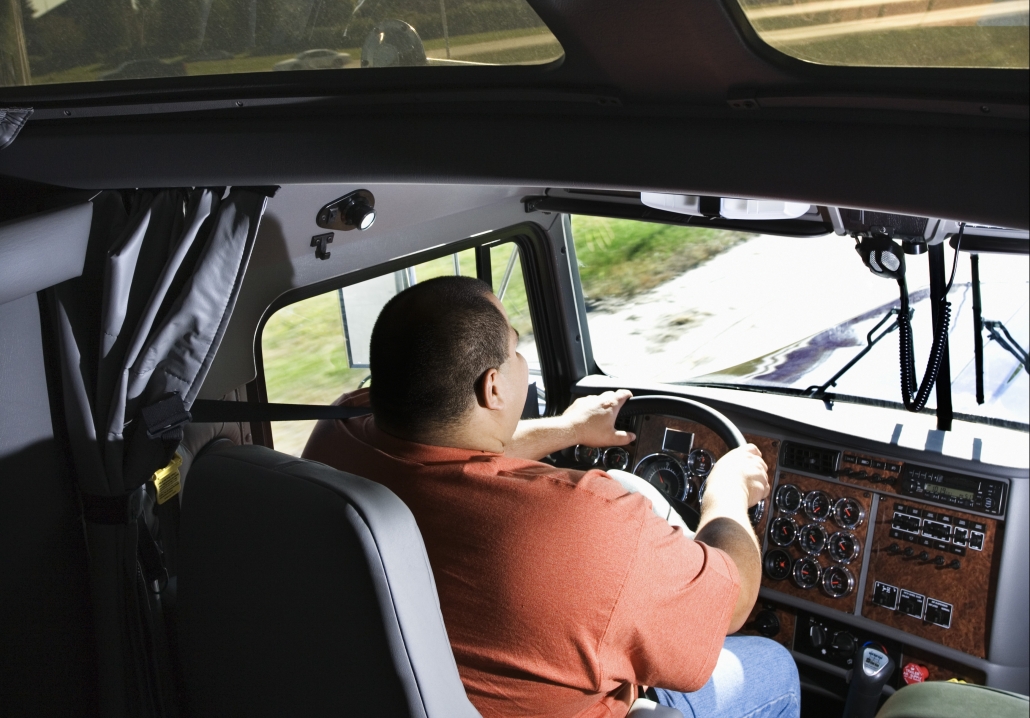 The trucking industry has seen a number of changes in just the last few years, not to mention since a generation ago. Seems like every year there's a new law, mandate, regulation, or technology that may impact the industry. Despite all this, truck drivers remain in high demand and trucking remains vital to the national economy. Truck drivers simply want to know whether and how these changes will impact their job and their work. Here's what you need to know about recent trucking industry changes.
Electronic logging devices
Probably the biggest change in the industry over the last few years has been the electronic logging devices (ELD) mandate. There was plenty of controversy and debate surrounding the ELD mandate when it was about to launch. There was also some anticipation of whether it would actually have any effects. Many drivers were upset about the ELDs and how it would impact their behavior.
While many truckers threatened to leave the industry over ELDs, trucking has continued to see steady growth.
Since it's been over a year, there are some signs of how it impacted the industry.
Recent findings suggest that the ELD mandate improved hours of service (HOS) compliance overall. The percentage of inspections with intentional violations has dropped. Interestingly though, there seems to be no effect of the mandate on crashes. The number of crashes pre-mandate and post-mandate are comparable. At the same time, drivers were cited more frequently for unsafe driving behaviors after the mandate was in effect. It's unclear whether the mandate changed driver behavior, or if enforcement has just been stricter.
Bottom line for drivers: Mandates aside, its how truckers choose to drive that determines how safe they are on the road. While mandates can be annoying, drivers haven't left trucking because of the ELD. Clearly, the industry and the truck driving profession has been attractive regardless of the mandate.
New hours of service rules
There has been much discussion around the proposed hours of service (HOS) rules. These rules are intended to regulate the number of hours a driver can spend on the road at any given time before taking an extended break. The rules are designed to promote the safety of truck drivers and other motorists, although many truck drivers aren't happy about these proposed mandates.
Basically, as the industry is adapting to the ELD mandate, it is calling for additional HOS flexibility without compromising safety.
The Federal Motor Carrier Safety Administration (FMCSA) has proposed some changes to elements of the HOS rules. These include the 14-hour rule, the short haul exception, the 30-minute rest break, the split-sleeper berth rule, and the adverse driving conditions exception. Good news is that the FMCSA is seeking input from all industry stakeholders, including drivers. The comment period is set to end on October 7, and drivers can express their opinion on the matter until then.
Bottom line for drivers: While the new mandates regarding the HOS can be frustrating, some of the new exceptions might be useful. Nothing has been decided yet, so drivers would need to keep an eye out for new rule changes coming in the near future.
Pay increases
The trucking industry has seen high growth and is expected to continue growing through 2024. Given the high demand for drivers you'd think that higher pay would be expected. Even though pay rates have been on the rise, there is more to the story.
Often the increase in pay isn't enough to account for increases in inflation and cost of living.
Additionally, the implementation of ELDs means that carriers have to deal with the costs of switching over their trucks. Even when there are pay increases, they may be more likely for some types of jobs over others. Many companies offer sign-on bonuses, but they usually come with too many conditions and strings attached that sometimes they aren't worth it.
Bottom line for drivers: Truckers should still be careful and shop around for the best pay. You have some room to be "picky", but don't expect all companies or runs to pay as well as others. Try to look past the sign-on bonuses and evaluate whether they are really worth moving to a new carrier.
Autonomous trucks
Here's an issue which has seen much contention, but very few changes over the last few years. For at least a decade, we've heard news about the coming age of self-driving trucks. Some truckers were worried that the development of autonomous trucks means they could be out of a job, although they shouldn't be. Well, autonomous trucks are now here, and nothing much has changed. Drivers don't need to worry about losing their jobs because of self-driving trucks. Although these trucks have been developed, they are still in their infancy.
Seeing more of these autonomous trucks on the road is at least a generation away, if not longer.
Even once the technology catches up, there are legal and liability issues to work out because carriers don't want to be on the hook if the robot trucks cause crashes. As any truck driving veteran will tell you, it's their judgment, experience, and intuition that helps them drive safe. Will the autonomous trucks be able to replicate that on the road? Remains to be seen. Until then, there is still a desperate need for great truck drivers.
Bottom line for drivers: Nothing has changed yet. Self-driving trucks can't do everything and truck drivers are still in high demand. Your job isn't in danger, although the trucking industry may look different in 40 years.

Never Miss a Beat
Connect with us on Facebook to stay up-to-date on industry updates and CDL jobs near you.
https://www.drivemyway.com/wp-content/uploads/2019/10/picspree-1103281-e1570112653995.jpg
2607
3742
Alayna Klco
https://www.drivemyway.com/wp-content/uploads/2022/03/Untitled-1-3.png
Alayna Klco
2019-10-03 03:55:09
2021-08-12 13:26:35
Will You Be Affected by These Trucking Industry Changes?