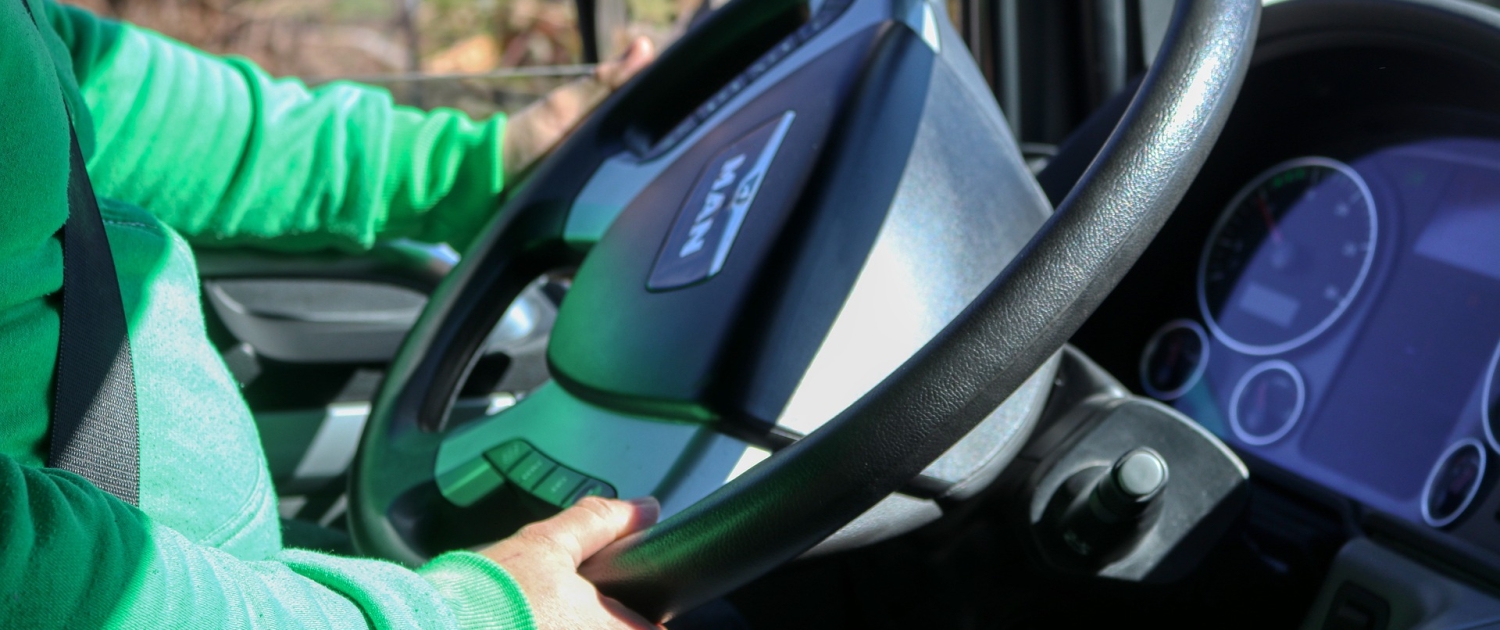 In the trucking industry, we hear a lot about Class A and Class B CDLs. What some people may not know is that there's a third Class of CDL as well, called a Class C. This is the lowest rank of CDL a driver can hold. While it can be a great steppingstone to a CDL A or B, a Class C on its own is very limited. If you're a Class C driver, the good news is that upgrading your CDL isn't that difficult.  
What is a Class C CDL?
The FMCSA defines a Class C vehicle as, 
"Any single vehicle, or combination of vehicles, that does not meet the definition of Class A or Class B, but is either designed to transport 16 or more passengers, including the driver, or is transporting material that has been designated as hazardous under 49 U.S.C. 5103 and is required to be placarded under subpart F of 49 CFR Part 172 or is transporting any quantity of a material listed as a select agent or toxin in 42 CFR Part 73."
In layman's terms, this means that Class C holders can transport passengers and HAZMAT in any vehicle under 26,000 pounds. Most commonly this means school buses and other smaller passenger vehicles, like a shuttle bus or limo. Class C does not cover large city buses, since those on average weigh more than 26,000 pounds. 
Since Class C is the lowest rank of CDL a person can hold, it's also the most limited in terms of what you can drive with it. CDL B drivers can drive dump trucks, straight trucks, and more in addition to Class C vehicles. CDL A drivers are allowed to drive just about any CMV, as long as they have the necessary endorsements. 
These endorsements are crucial, as there are virtually no jobs available for class C drivers who don't have their "H", "P", or "S" endorsements. This is why many drivers find it advantageous to skip getting their C altogether and jump right into a CDL Class B or A. 
Should I Upgrade My Class C CDL?
The answer to this question really depends on what you plan on doing with your driving career. If you don't ever see yourself driving larger vehicles, like straight trucks, dump trucks, or even a semi, then your CDL Class C is a fine option.  
If you do have any interest in doing those jobs somewhere down the line, it may be in your best interest to get a CDL A or B license instead of a CDL C. When you think about all the available jobs for CDL A and B drivers right now, it's worth your consideration to jump up to one of those levels. You can still get all the same endorsements that allow you to drive a school bus or HAZMAT vehicle, you'll just be able to drive bigger CMVs as well.  
How Do You Upgrade a Class C CDL?
Upgrading your Class C to an A or a B used to be as easy as taking a few exams and retaking your road test in the appropriate vehicle. But, as of February 2022, the FMCSA has changed that. Here's what the new rule states,
"FMCSA establishes new minimum training standards for certain individuals applying for their commercial driver's license (CDL) for the first time; an upgrade of their CDL (e.g., a Class B CDL holder seeking a Class A CDL); or a hazardous materials (H), passenger (P), or school bus (S) endorsement for the first time. These individuals are subject to the entry-level driver training (ELDT) requirements and must complete a prescribed program of instruction provided by an entity that is listed on FMCSA's Training Provider Registry (TPR). FMCSA will submit training certification information to State driver licensing agencies (SDLAs), who may only administer CDL skills tests to applicants for the Class A and B CDL, and/or the P or S endorsements, or knowledge test for the H endorsement, after verifying the certification information is present in the driver's record."
In layman's terms, this means that any driver looking to upgrade their CDL to either an A or B will need to go to the FMCSA's Training Provider Registry and select a training provider in their area. They will then need to reach out to that provider and complete a training program for the CDL upgrade they want.
Once that program is completed, it'll be noted in the driver's file and they can then go to their state licensing bureau to take the written skills test and/or road test. Once that's completed, they'll be able to receive their upgraded CDL A or B.
Be sure to call your local licensing bureau for more information on what skills and/or road tests you'll be required to take, as they may vary by state.
While the number of jobs available to Class C CDL holders is more limited than Class A or B, it's a fine option for those who are only interested in the unique driving jobs mentioned above. But, most drivers might find it worth their time to invest in a Class A or B CDL instead.  

While Drive My Way doesn't offer any Class C jobs, we have hundreds of Class A and B jobs available right now. Create your free profile and get matched with your perfect job today.
https://www.drivemyway.com/wp-content/uploads/2022/04/truck-g826f308ba_1920.jpg
1280
1920
Reid Smith
https://www.drivemyway.com/wp-content/uploads/2022/03/Untitled-1-3.png
Reid Smith
2022-04-05 17:13:08
2022-11-28 15:36:41
Upgrading Your Class C CDL