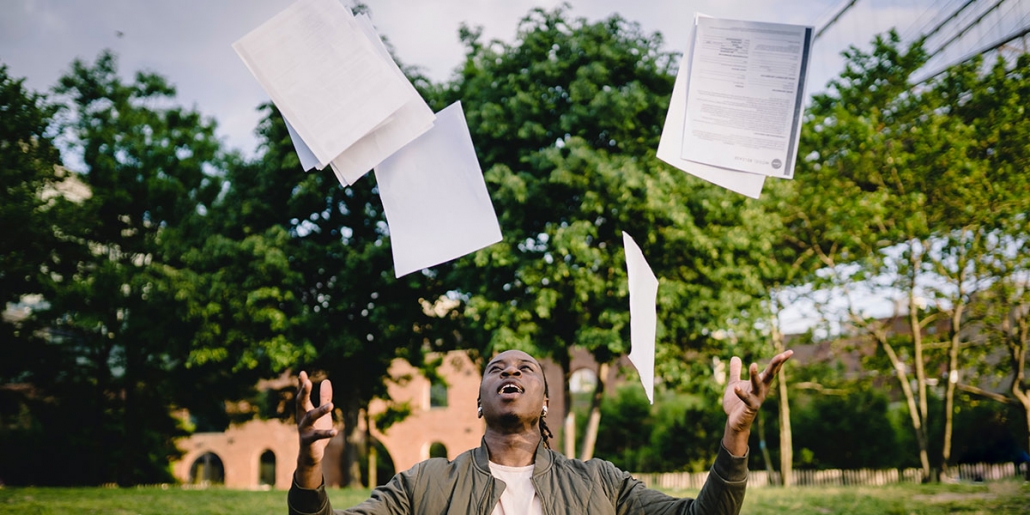 Will your truck driver resume land you with your dream company? Does your resume stand out to hiring managers? Whether you have extensive driving experience or are brand new to the industry, having an updated resume will help you control your career. We put together a sample resume and tips below to help you get started.
John Smith
Experienced CDL A Driver with over 16 years of experience and Hazmat and Tanker endorsements. Excellent driving record, time management, and customer service skills. Seeking a local position with a growing company.
Work Experience
Trucking Company
CDL A Local Fuel Truck Driver  |  July 2015-Present
Cleveland, OH
Duties completed
Achievements
Trucking Company
CDL A Regional Fuel Truck Driver  |  July 2010-June 2015
Akron, OH
Duties completed
Achievements
Trucking Company
CDL A OTR Dry Van Truck Driver  |  May 2005-June 2010
Erie, PA
Duties completed
Achievements
Contact
Licenses
Class A CDL License
HAZMAT Endorsement
Tanker Endorsement
Education
High School or University
Erie, PA |  2001-2005
Skills
Safety
Problem Solving
Time Management
Accountability
Integrity
Awards
2019: Driver of the Year
2017: 1,000,000 Safe Miles
Following the truck driver resume format above keeps you organized, helps you highlight the right information, and makes sure you stand out. Let's talk through each of the sections.
Summary
This section is important. Write a brief summary about what makes you unique and why you're looking for a new opportunity. Do you have extensive experience or endorsements? Or do you have customer service skills from a past position or an excellent driving record? Including these in your summary section will catch a hiring manager's eyes.

Work Experience
Include your current and past roles that are relevant to the position you're applying for. Remember, it's important to not only share your duties and responsibilities in your role, but also your key achievements while in the position.
Duties and Responsibilities
Example bullets describing your duties and responsibilities include:
Ensured on-time deliveries from terminal to customers nationwide
Maintained log of deliveries, billing statements,
Use equipment to lift heavy cargo for transport and delivery
Followed DOT and Trucking Company safety and driving protocols
Pro Tip: Include specific duties and responsibilities that are also expected of you in the role you're applying for.
Key Achievements
In addition, example bullets describing your key achievements include:
Worked with manager to develop more efficient delivery routes, saving Trucking Company over $10,000 annually and over 3,000 hours on the road
Earned over 200 positive customer scores from developing excellent relationships with customers
Worked with safety manager to create a pre and post-trip inspection checklist, implemented across entire fleet of 300 drivers
Delivered 1,000 loads annually ahead of the schedule provided
Pro Tip: Include metrics in this section to quantify your achievements.
However, if you are a new truck driver and don't have much relevant work experience yet, that's okay. Make sure you highlight past positions that showcase your skills applicable to the driving job you're applying for. Remember, landing your first trucking job isn't impossible with a good resume.
Contact Information
Make sure the phone number and email address in this section are your primary ways of communication. You wouldn't want to miss a call or email about a job opportunity! Another tip is to make sure the email address provided is professional. For example, using an email like Bigsexytrucker@gmail.com might not create the best first impression with the hiring manager.
Licenses & Education
Include your licenses, endorsements, and education in this section. If your endorsements have an expiration, including the valid-through dates is helpful for the hiring manager.

Skills
Feature your relevant skills in this section to help you land your next job. Have you developed good time management, problem solving, or teamwork skills throughout your career? Does the job you're applying for require specific skills such as technology or customer service? Customize this section to make sure you're including the skills the hiring manager is seeking.
Awards
If you earned awards throughout your career, showcase them in this section! Were you nominated by your boss or peers as "Truck Driver of the Month/Quarter/Year"? Have you driven 1,000,000 safe miles? Or have you been selected as a driver lead or trainer? Showcase these achievements in this section to stand out amongst other applicants.
Finally, after you create your resume and are ready to submit it, be sure to review it first. Sharing the document with a trusted friend or peer to have a second set of eyes review it is always helpful. Make sure any misspellings or typos are cleaned up before you submit it to open positions. Overall, applying the tips above will help you take your truck driver resume to the next level. Also, be sure to always keep your resume updated so you can quickly apply to any new opportunities!

Find a CDL Truck Driver Job
Drive My Way matches you with a CDL job based on your personal preferences and qualifications.
https://www.drivemyway.com/wp-content/uploads/2021/08/resume.jpg
600
1200
Kerry Marinchick
https://www.drivemyway.com/wp-content/uploads/2022/03/Untitled-1-3.png
Kerry Marinchick
2021-08-05 11:38:44
2021-08-05 11:38:44
Does Your Truck Driver Resume Stand Out?