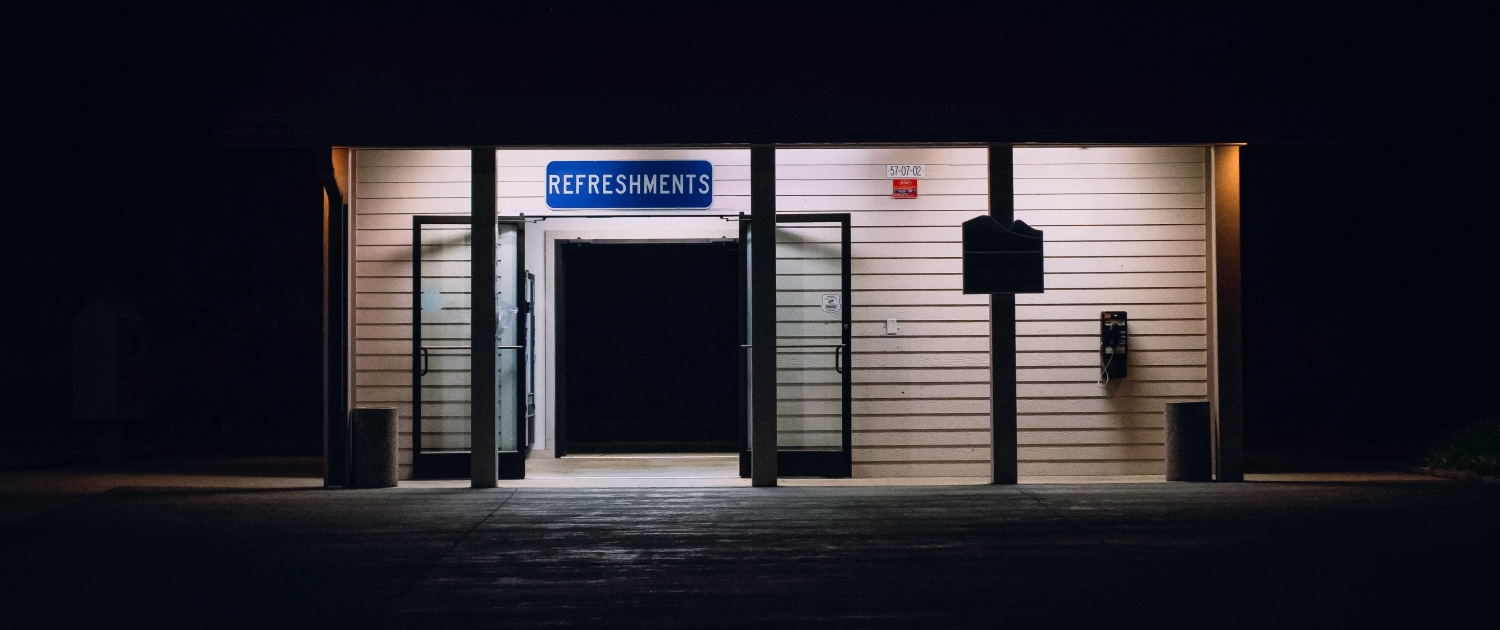 Truck driving is a dangerous profession. Getting behind the wheel of a 15-ton semi always presents risks, especially when the roads are crowded or there's inclement weather. But, there are other parts of the on the road lifestyle that can present dangers as well.  
Stopping at truck stops and rest stops, especially at night, can lead to situations where drivers don't feel safe. Almost every experienced driver has a story of when something went wrong or almost went wrong at one of these stops.  
For many of these drivers, taking precautions to protect themselves is what got them out of these situations safe and sound. Here are a few different ways to practice truck driver safety while stopping on the road. 
Limit Night Stops if Possible

While this isn't always possible for OTR and regional drivers, limiting rest area stops at night is the best way to protect yourself on the road. When you do have to stop at a rest stop, avoid stopping at the nearest truck stop. Instead, do some research on the best ones on your route. 
Apps like Trucker Path can show you reviews of truck stops left by truckers before you. Before you hit the road, plan out where you'll stop so you can avoid sketchy or poorly reviewed stops.  
If you do have to stop at a rest area, avoid leaving your cab unless you really need to. 
Watch for Dangerous Spots

The same rules that apply to parking garage and parking lot safety also apply to truck stops. If you need to get out of your cab at night, there's a few different things you can do to be as safe as possible.  
The first is to avoid walking directly next to a trailer or between two trailers. These areas are the perfect spot for someone to lay in wait if they wanted to. Also, try and avoid walking directly next to corners if you can help it.  
Having a flashlight or even better, wearing a reflective piece of clothing while getting out of your truck could be the thing to dissuade would-be attackers. If something were to happen, you'd be much easier for a passerby to spot if you're wearing something neon yellow as opposed to black or brown. 
Arm Yourself (Legally)

When people talk about protecting themselves, one thing usually comes to mind; firearms. While many drivers do prefer to carry while in their vehicle, there are some things you should be aware of if you plan on doing the same.  
To have a firearm in your cab, you'll first need to obtain a concealed carry permit. This isn't too hard for local drivers since they're usually only driving intrastate, but for OTR or regional drivers, this is where carrying a firearm can be legally dicey.  
The issue is that since you'll be crossing state lines, you need to make sure your concealed carry permit is valid from state to state. There isn't nation-wide reciprocity, so the CC permit that you have in Missouri may not be valid the second you cross into Illinois. You can view this map to see which states a concealed carry permit is valid in.  
Aside from guns, there are any number of other things a truck driver could use to defend themselves if they needed. Think of things you probably have in your truck right now; wrenches, padlocks, hammers, tire iron, etc.  
Any one of these items could be used to defend yourself in a pinch. If you don't have anything like those, doing something as simple as carrying your keys or some other sharp object between your fingers in a fist could be the difference between being a victim or not.  
Crime will always be a part of life, but that doesn't mean that truck drivers have to be on the receiving end of it. Avoiding possibly dangerous situations, being aware of your surroundings, and staying prepared are your three best defenses as a truck driver on the road.

Drive My Way matches you with a job based on your preferences like pay, home time, touch level, and more.
https://www.drivemyway.com/wp-content/uploads/2022/08/david-knox-5t21D3ZwU1E-unsplash-scaled.jpg
1389
2048
Reid Smith
https://www.drivemyway.com/wp-content/uploads/2022/03/Untitled-1-3.png
Reid Smith
2022-08-18 17:43:45
2022-08-23 14:39:24
Truck Driver Safety: Protecting Yourself on the Road