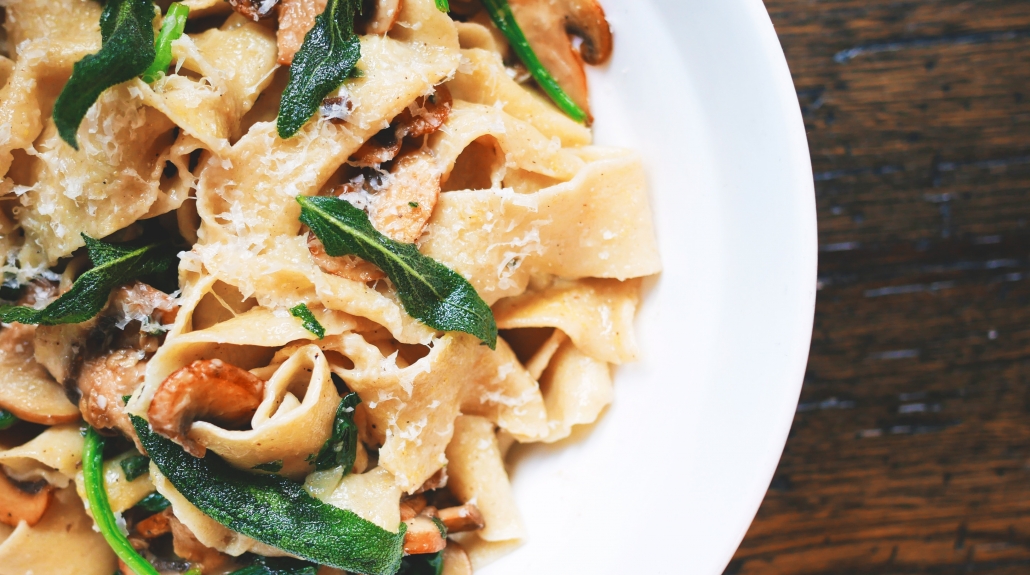 Trucker meals are often thought of as fast food at truck stops or local diners. That hardly captures the variety of food which real truck drivers prefer. Some drivers have turned to cooking in their cabins to provide meals. Drivers may have food restrictions such as vegetarian, vegan, or gluten-free food.
We've put together a list of five gluten-free recipes which truck drivers can quickly prepare while on the road or at home.
1. Gluten-free pancakes
Let's start off with breakfast, although these delicious and fluffy pancakes are sure to be a hit anytime of day. The right type of gluten-free flour makes this dish simple and quick to make within about 20-30 minutes.
Top with your choice of strawberries, raspberries, or other condiments. Get the Recipe →
2. Cauliflower potato salad
This fantastic gluten-free alternative to traditional potato salad makes for a easy and delicious lunch. The cauliflower provides similar flavor and texture to potato salad. Best part is that this can be ready in under 30 minutes.
You can chill the salad and keep it refrigerated at home before heading out on the road. Get the Recipe →
3. Sicilian spaghetti
Gluten-free pasta is becoming a popular alternative to traditional pasta because many of the flavors in our favorite pasta dishes come from all the other ingredients.
You can try variations to this recipe by changing the vegetables and herbs used. Canned meats or fish makes it easy to prepare in under 30 minutes. Get the Recipe →
4. Salmon fillets
Image courtesy of Simply Gluten FreeBreaded fish makes for a simple, healthy, and delicious dinner.
This gluten-free panko-crust is perfect for adding some crispiness to the flaky salmon.
Add plenty of lime for acid, or change up the herbs and condiments for a different burst of flavor. Get the Recipe →
5. Gluten-free black and blue berries
Just because you're trying to eat healthy doesn't mean you shouldn't indulge in the occasional dessert. These berries will leave your sweet tooth satisfied, while you still get a healthy dose of fruit for the day.
While most desserts can be a pain to make over hours in the kitchen, this easy dish is ready in under 20 minutes. Get the Recipe →

Want to find a job you love?
Drive My Way matches drivers with jobs based on their qualifications and lifestyle preferences.
https://www.drivemyway.com/wp-content/uploads/2019/09/eaters-collective-ddZYOtZUnBk-unsplash-e1567707170236.jpg
2198
3940
Alayna Klco
https://drivemyway.com/wp-content/uploads/2019/03/Untitled-1-3.png
Alayna Klco
2019-09-05 18:14:52
2021-08-12 13:24:49
5 Gluten-Free Recipes for Truck Drivers