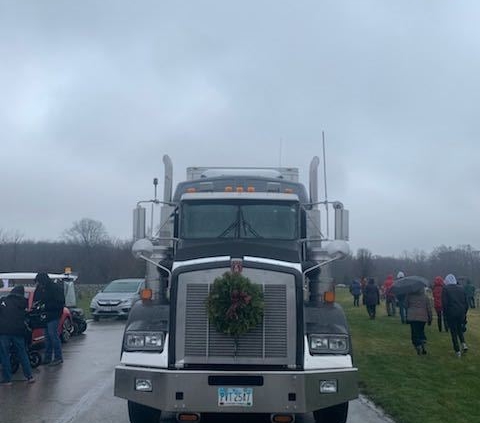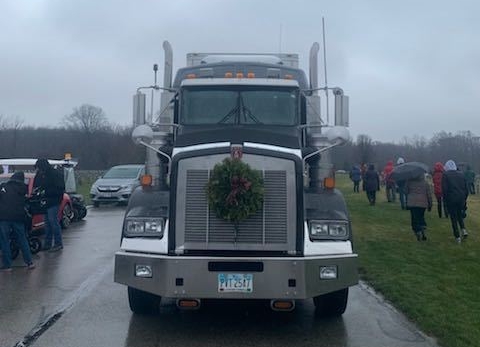 GUEST POST WRITTEN BY BETH GERACI
Volunteering for Wreaths Across America has played a special part in my life. When I learned that the initiative honoring fallen veterans was happening on December 14 this year, I knew it could be special to share the experience with my dad, whose passion for the cause rivals my own.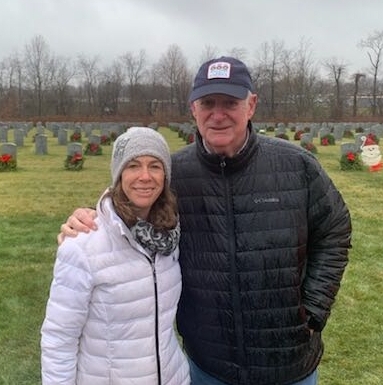 Normally I volunteer for Wreaths Across America in San Diego, where the sun kisses the ocean in a beautiful backdrop. For today's ceremony, I found myself in Cleveland, Ohio. When my dad and I departed for Western Reserve National Cemetery, it was snowing. By the time we arrived, snow had turned to rain, but it couldn't dampen the mood.
Volunteering for Wreaths Across America alongside my dad is an experience I will always cherish. To stand side by side knowing that he feels the same appreciation for America's fallen and men and women that I do is special. We are bound all the more through this shared experience.
Wreaths Across America Unique from One Cemetery to the Next
Wreaths Across America is a poignant tradition—one that couldn't happen without the committed CDL truckers who transport wreaths to every military cemetery in the country come December. The drivers are veterans themselves. For them, the Wreaths Across America convoy is an honor like no other.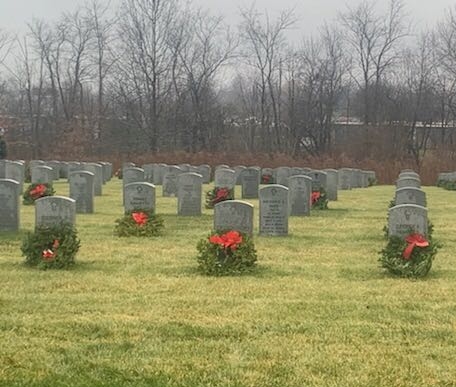 For volunteers like me and my dad, Wreaths Across America is a heartfelt reminder to reflect on the sacrifices that veterans have made on our behalf. At every Wreaths Across America ceremony, they play Taps, the flag waves overhead. But you don't need either one to know this day matters. Just observe the expressions of those around you.
While Arlington National Cemetery is the most notable of national cemeteries, it's fascinating to volunteer on the local level, where each cemetery has its own flavor. San Diego's Fort Rosecrans cemetery, pitched atop the Pacific Ocean, is the final resting place of 100,000. Western Reserve holds just a fraction of that, 36,000. With the cold and the heavily clouded sky, you knew in your bones that you were in Ohio in December. And that made the day all the more perfect.
By Remembering Those Lost, We Help Their Memories Live On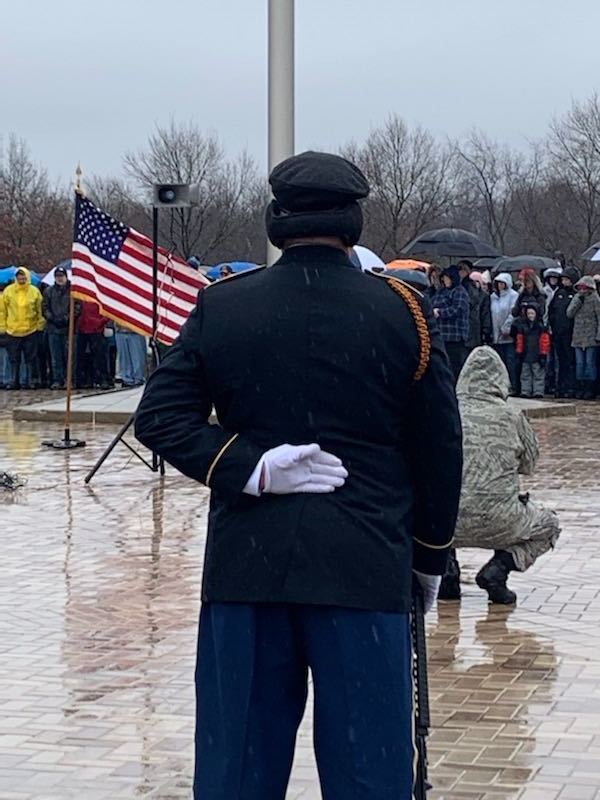 They announced that Gold Star families would lay wreaths first, so my dad and I hung back. We soon realized that nearly everybody there had lost a loved one in battle. One after one, the throngs kept coming. Watching hundreds of people move toward the wreaths in one big sea, you saw the sacrifice. Not just of the veterans we've lost. But of the families who loved them.
Remember. Honor. Teach. That's the Wreaths Across America mission. As we tromped through the mud surrounded by Gold Star families, I couldn't help but think of the words spoken at the afternoon ceremony: "We are here to remember not their deaths, but their lives."
It's a poignant reminder to live well. Love more. Be better. For their sake and ours, while we can.
STAY UPDATED ON INDUSTRY TRENDS AND BEST PRACTICES
Join our community of over 150,000 drivers who receive our updates.


https://www.drivemyway.com/wp-content/uploads/2019/12/Image-from-iOS-14-e1576511013343.jpg
347
480
Kerry Marinchick
https://www.drivemyway.com/wp-content/uploads/2022/03/Untitled-1-3.png
Kerry Marinchick
2019-12-16 20:45:48
2019-12-16 20:47:33
Wreaths Across America Brings Families Together