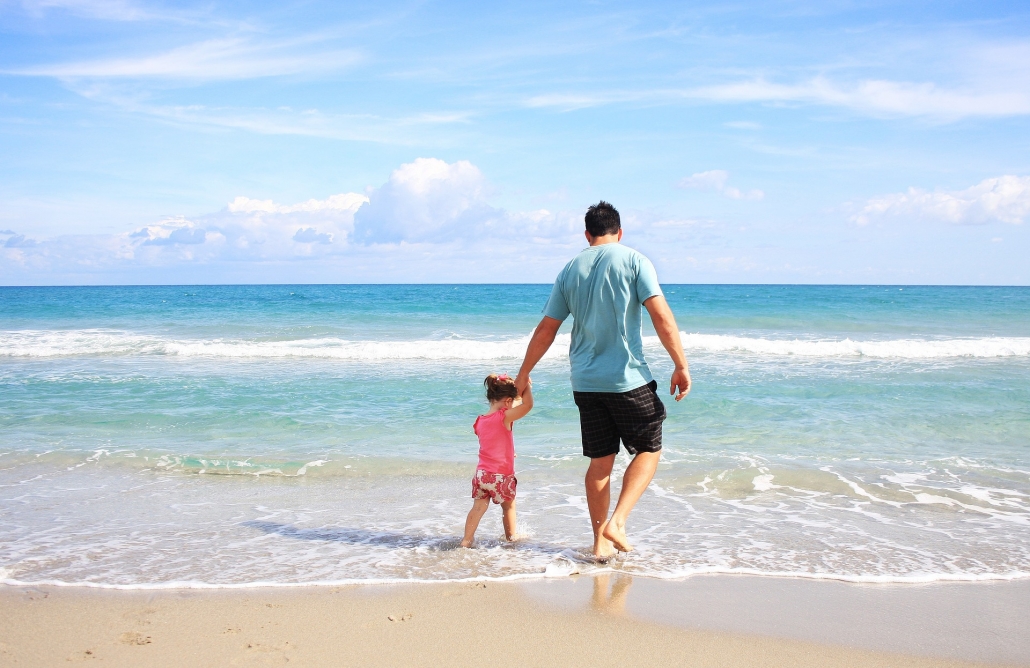 CDL truck drivers have a high amount of stress compared to most other jobs. Long hours, time away from home, and difficult driving conditions all contribute to a stressed-out truck driver. On top of that, drivers have to follow multiple rules and regulations, and make sure they are meeting the needs of shippers, receivers, and dispatchers. A 34-hour reset doesn't always give you a break from the trucking job and lifestyle, so it's important to take truck driver vacation days from work. Taking time away from trucking to spend with family and friends, or even just time to yourself, can be incredibly beneficial to maintain a healthy work-life balance. Here's everything you need to know about truck driver PTO days.
1. Make sure you have PTO days
Ideally, your carrier has a good vacation policy, so you have enough PTO days to be able to utilize when you see fit. Make sure to ask about PTO when you're searching for trucking jobs, and before you accept any job offers.
Although PTO may be lower on your list of job factors to consider, don't underestimate the advantages of vacation time. If you've already accepted a job offer from a carrier and haven't taken PTO for a while, take the time to familiarize yourself with the PTO policy. You may be surprised by how generous it may be and can learn about how to maximize PTO based on rollover or other policy details.
Once you know you want to use PTO, talk to your manager as soon as you can. The earlier you can inform your fleet manager about upcoming days off, the more flexibility they can have.
Of course, you'll want to finalize vacation plans with your family in advance also. Don't forget that the earlier you plan the vacation, the cheaper the airfare and hotel costs will be. The exception to this is if it is during peak travel season or holidays. While traveling during holidays may be unavoidable, it is best to make any additional airline travel plans off-season, if possible. Even if you aren't planning to travel out of town for the PTO days, you want to make sure your days off don't coincide with important work days for your spouse, or important school days for the kids.
2. Use trucking to your travel advantage
Having a trucking job doesn't have to make having PTO days difficult. In fact, you can use trucking routes to your advantage. Your family vacation destination could be at or near your typical routes. Maybe you and your spouse always wanted to spend a few days taking in the sights in Denver, but never got around to it. Or perhaps that long OTR run to Arizona gives you the perfect excuse to finally see the Grand Canyon. You can also try to fly out of airports near your trucking delivery stops and meet your family at the destination directly if it can save you money. Many travel websites have tips about which airlines have cheaper tickets depending where you're flying out of.
Trip planning can be a hassle for anyone, but truckers can find the time easily.
Use the time you have between drives or at truck stops to research and make detailed travel plans.
There are also dozens of travel podcasts full of trip ideas and fun facts about interesting destinations. Using books or podcasts, picking out a travel destination with your family can be easy even if you're on the road. Some helpful online resources include Trip Advisor, Airbnb, Kayak, and Hotels for Truckers. Remember that if you make some plans before the vacation, it can help save time later, and ensure you spend the time relaxing. Even if you're not going out of town for PTO days, planning activities and outings ahead of time will make it easier.
3. Ideas for truck driver PTO days
Regardless of your destination, there are some activities you can pursue anywhere. Of course, you'll want to sight-see the local attractions, and catch a bit of the local culture.
Apart from that, here are some ideas of how to theme your getaway based on what you enjoy about travel:
Outdoor adventure
Always a favorite for families regardless of where you go. Look for state or national parks and find some tips on the best hiking trails or camping grounds. The more adventurous can try to spend a few days in a cabin in the woods (no Wi-Fi!) or go rock climbing or mountain biking. Being outdoors doesn't have to be daunting though—even sitting by a lake while fishing or reading a book can do wonders for relaxation.
Culinary exploration
The food scene everywhere is different. Step out of your comfort zone and try your hand at a new cuisine. If you're traveling, it's a must-do to take in the local or regional cuisine, whether its Chicago pizza, Tex Mex, or Louisiana gumbo. Many destinations will also offer the best in global cuisine. Some people are surprised by how spicy or sweet different international dishes can be. If you're staying in town during PTO, it's still a great excuse to try a different Thai restaurant or the trendy new brewery.
Family fun
Whether it's science museums or sports arenas, there are always some family-friendly events for kids of all ages to enjoy. Outdoor events like festivals and ballgames are popular throughout the summer. Even a day at the pool can be a welcome getaway. Science and history museums will offer kids fun and learning at the same time. If your child has visited the local science museum a dozen times, they're probably still up for going back and exploring.
Date night
Spend some quality time with your partner by planning a date night during your PTO day. You can catch a show in town or go bar-hopping after dinner at a nicer restaurant. Staying in is always fun too: pamper your spouse by opening a bottle of wine and offering to cook a meal for the two of you. Taking time off from trucking gives you the chance to keep the romance alive.

Take Control of Your Career
We match you with a job based on your personal preferences and qualifications.
https://www.drivemyway.com/wp-content/uploads/2019/07/father-656734_1920-e1563806098935.jpg
1060
1920
Alayna Klco
https://www.drivemyway.com/wp-content/uploads/2022/03/Untitled-1-3.png
Alayna Klco
2019-07-22 23:53:47
2021-08-12 17:54:05
3 Tips for Truck Driver PTO Days