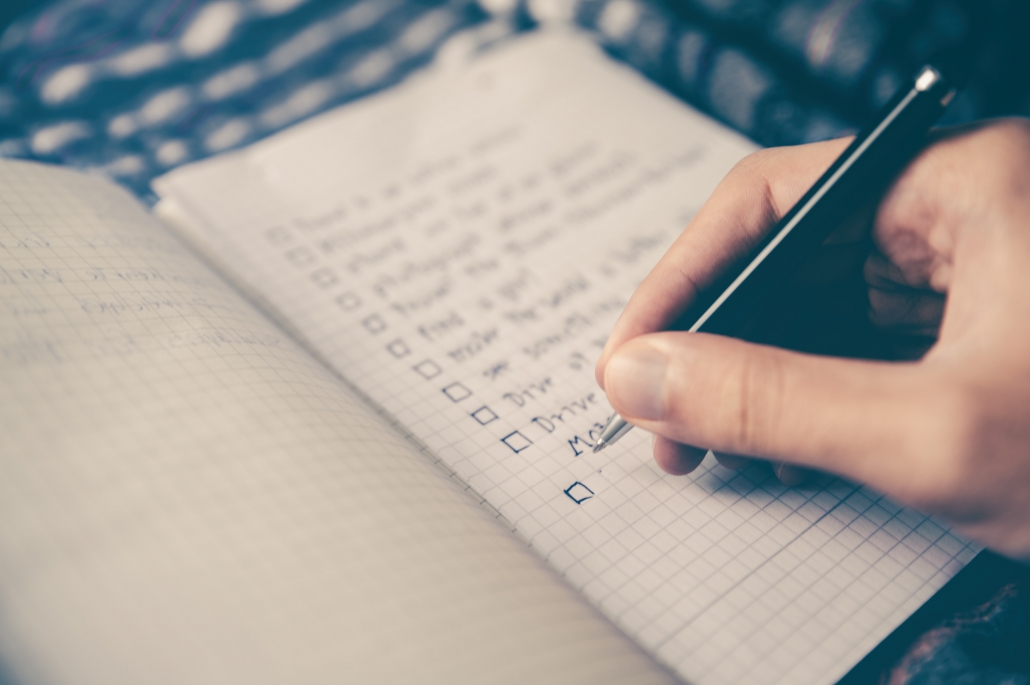 For emergencies, it's better to be overly prepared than to be caught unprepared. This rings especially true for truck drivers. Drivers find themselves in all kinds of weather and road conditions, at all times of the day, and quite often in remote areas. It's not practical to have everything you might ever need with you. But to make a truck driver's life a little bit easier, here's a list of 19 items to keep in your truck. Better to be safe than sorry!
Personal Items
1. Water & Food: This should go without saying, but any driver should have water and non-perishable foods available in their trucks. Even if you don't have any cooling or cooking tools, keep at least a few days' worth of water and food in the truck with you.
2. Medications: Have enough of each required prescription for the length of your trip. Probably even a few extras of each medication just in case. Best idea is to have them sorted out by day in a daily pill organizer, so that it's convenient for you to know what to take and when.
3. First Aid Kit: Have a well-stocked first aid kit to treat minor injuries over the course of any trip. Band-Aids, pain relief medication, antibiotic ointment, and some basic bug bite creams are must haves for anyone spending time on the road.
4. Earplugs: Earplugs are a great idea for anyone working in a loud environment. Or anyone that might need to catch a good night's sleep away from home.
5. Hygiene Items: A well-stocked shower caddy is a must have for anyone needing to grab a shower at a truck stop. Keep everything you need to stay clean, plus a pair of good flip-flops are necessary items to keep in your truck. For days when a shower stop just can't happen, keep a package of personal wipes handy to stay fresh.
6. Good Blanket: For sleeping, and also in case of a breakdown in a colder area, a good blanket is a required item for any trucker. Find a good blanket that's warm, and easy to roll-up and store during the day.
7. Winter Boots & Jacket: Being prepared for snowy weather is important for anyone travelling through areas where snow is a possibility. You might be the first one into the truck stops before the plows get there, or in case you get stuck and must walk somewhere in the snow. Good boots and a warm winter jacket are great to keep in your truck.
Safety and Basic Maintenance Tools
8. Toolbox: A small toolbox with all of the basics should be a staple for any truck driver. Be sure to check on the contents from time-to-time to make sure everything is in there, and in good working order. Consider keeping a folding shovel in with your other tools too!
9. Flashlight: A good basic safety item to keep in your truck. Whether you need it to look around once you're in your cab for the night, or if you have to walk around in an unfamiliar area after dark, a flashlight with fresh batteries should be available at all times.
10. Headlamp: One step better than a flashlight, is a headlamp. When you want to have your hands free when walking around outside at night, or performing a basic repair, a headlamp with fresh batteries should be in your truck.
11. Work Gloves: Protect your hands when working on a repair, or moving around cargo. Keep a pair of gloves handy for working on or off of the truck.
12. Flares: In case of a breakdown, or if you stop to help someone who needs it, setting flares is a good idea to help other drivers be aware of trouble ahead.
13. Fire Extinguisher: At the first sign of a fire, be sure you can easily get to full fire extinguisher. Be sure to have them well maintained to ensure that they will work when you need them.
14. Printed List of Phone Numbers: Just in case your mobile phone malfunctions, have a list of important phone numbers printed somewhere. You can keep them on a small card in your wallet or somewhere easy to get to in your truck.
Entertainment and Electronics
15. Tablet: A smart phone loaded with basic trucker apps goes without saying. A tablet is a real video upgrade for your non-driving time in the truck. A subscription to a streaming movie channel will help make the hours go by faster before you're asleep for the night.
16. Mounts: Having mounts for your portable electronics can help you better navigate during the day, and have a more relaxing experience watching a movie at night. Have one mount for each device or an adjustable one that can work with everything.
17. Chargers & Batteries: All of your tools and electronics should be well-charged or have a fresh set of batteries. Keep your chargers handy, and spare batteries available for any long-haul trip.
18. Hobbies: Are you an amateur photographer? Or a budding musician? Bring along the things you need to keep up with your hobbies or passions while you're out on the road.
19. Duct Tape: We'll mention this one last, as it's the all-purpose, universal item that comes in handy for just about anything! Keep this in your tool kit along with plenty of blinker fluid and you'll be ready for any needed repairs that come your way.
Let us know the one unique thing that you always keep with you in your truck. Or something that's saved you in a pickle at some point. Our readers are always looking for a new idea to make their lives just a little bit easier. Drop a note in the comments below, or on our Facebook page here. We'd be happy to share your great ideas!

Never Miss a Beat
Connect with us on Facebook to stay up-to-date on industry updates and CDL jobs near you.
https://www.drivemyway.com/wp-content/uploads/2019/08/glenn-carstens-peters-RLw-UC03Gwc-unsplash.jpg
998
1500
Alayna Klco
https://www.drivemyway.com/wp-content/uploads/2022/03/Untitled-1-3.png
Alayna Klco
2019-08-22 11:40:41
2021-08-12 18:08:18
19 Items to Keep in Your Truck