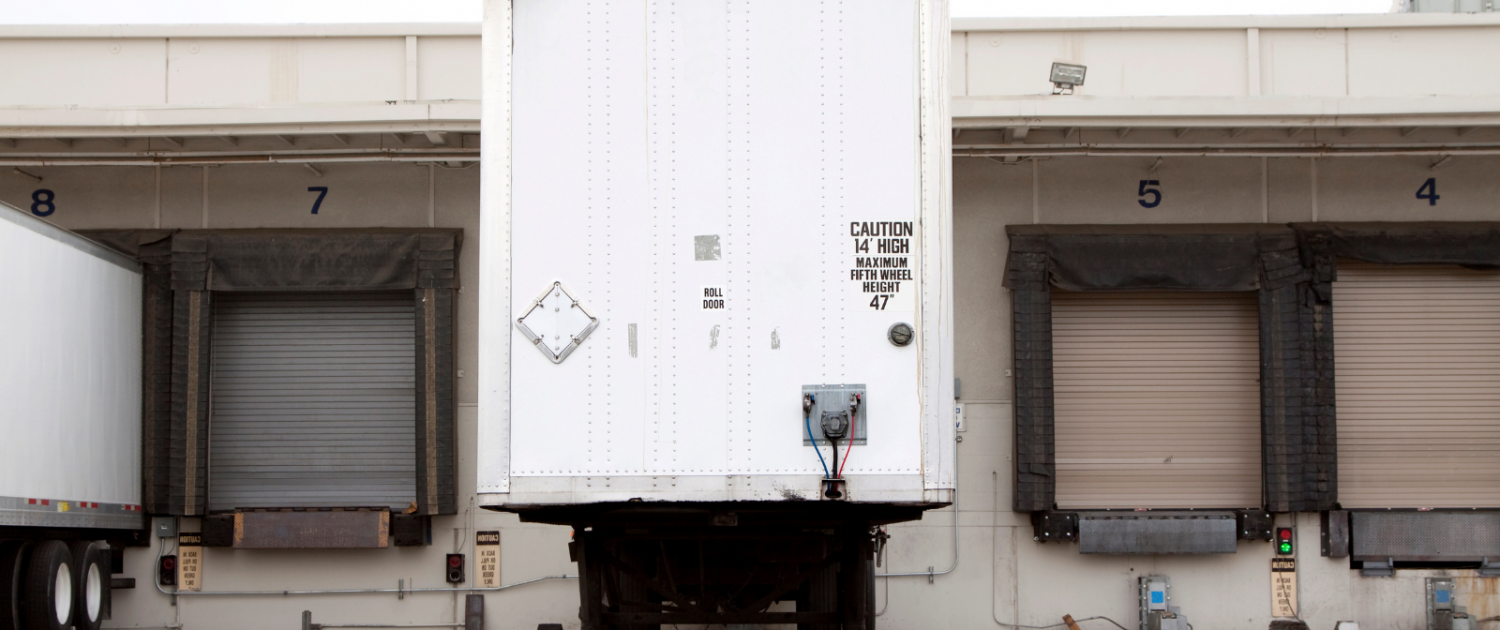 Loading dock etiquette might not be the first thing that comes to mind when you think of the skills that truck drivers need. Depending on your haul range and load type, you may spend more or less time at loading docks. But, whether you love them or hate them, loading docks are a part of trucker life. Here are 5 tips on loading dock etiquette that will help get you in and out as smoothly as possible. 
1. Communicate Well
Good communication is part of the foundation for every relationship. On the job, that includes the time you spend at the loading dock. While most drivers know more or less what to expect at the loading dock, always lean on the side of more communication. Don't assume everyone is on the same page. So, what happens when you run into some dock workers who are taking their sweet time to load or unload your truck? 
Unfortunately, there's a natural tension between hourly dockworkers and drivers who are required to complete a certain number of loads.
If loading or unloading starts to get really slow, make a note to share that with your boss. Let them handle the conversation with the shipper.
Different docks have different policies, so it's important to have communication in both directions. As a driver, let them know what you need and if you run into delays. On the other hand, be open to what the dock workers are saying if they have specific instructions. Even if it sounds unnecessary or weird to you, dock workers might have specific regulations to follow. 
2. Be Prepared
If you're going to a place that you've been before, you may know the route and any tips or tricks that will help you navigate the loading dock. If you're going to a new location, try to find out some information before you go. Talk to other drivers at your company—they might have valuable information to share. They might warn you about potential issues or give a good review of their experience. On the same note, share your expertise with other drivers if they ask!
For familiar and unfamiliar locations, make sure you have your paperwork ready before you arrive. Just like it's a pain to wait on a disorganized shipper, you can make everyone's lives a little smoother by having everything together before you arrive.
3. Stay Sharp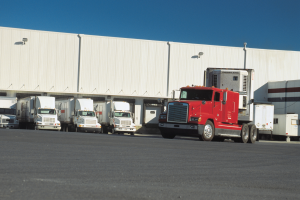 Loading docks have a lot going on, especially compared to the time solo on the road. There are often a lot of people and vehicles of all sizes moving around. Unsurprisingly, that can make a loading dock a hotspot for workplace accidents. Distracted workers are more likely to have or cause accidents, so drivers have to stay sharp to avoid the chaos around them.
Also, pay close attention to the loading dock rules. Since they may be different between shippers, don't assume you already know what they want. You might not love the rules at some locations, but at the end of the day, griping about them won't change anything. It just slows things down and it won't make your day any brighter.
4. Set Yourself Up for Success
If you are preparing to load or unload and find yourself in a tight position, don't hesitate to speak up. Backing up is a critical skill for drivers, and you can't do your job if there are obstacles in the way. If there isn't enough room or if there are vehicles or debris in your path, ask for someone to move it. Dock workers might not be thrilled about the request, but it's a lot less hassle than dealing with damaged property. 
When you set up to back into a loading dock, do what you need to do to back in safely and accurately. Smart-Trucking.com shares its three most important rules of backing:
Get out and look multiple times

Ask for parked cars or obstacles to be moved

Refuse to back into an impossible situation
Over the years, you will spend time at countless loading docks. Do what you can to make your time there as short and painless as possible by setting yourself up for backing success.
5. Stay Calm & Patient
Delays happen. On your route, at the loading dock. They're unavoidable. But when they happen, try not to get overly frustrated and avoid driver burnout.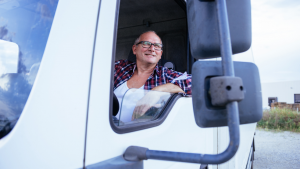 When everything is taking too long or being poorly handled, calm and patient is probably the last thing you want to be. But it is important. In general, assume the best in people first. But, if there is a bigger problem or they are deliberately moving slowly, take action by reporting the incident. 
Remember, even with bad shippers, your goal is to get in and out as quickly as possible. So, try not to escalate confrontations. Avoid direct conflict, but make sure to let your company know about your experience. Save yourself and other drivers a bad experience down the road by saying something! But, let your boss deal with the communication.

Find a CDL Driving Job
We match you with a job based on your personal preferences and qualifications.
https://www.drivemyway.com/wp-content/uploads/2020/10/WP-Cover-Images-7.png
800
1600
Alayna Klco
https://www.drivemyway.com/wp-content/uploads/2022/03/Untitled-1-3.png
Alayna Klco
2020-10-23 14:28:35
2020-10-23 14:28:35
5 Tips for Loading Dock Etiquette for Truck Drivers