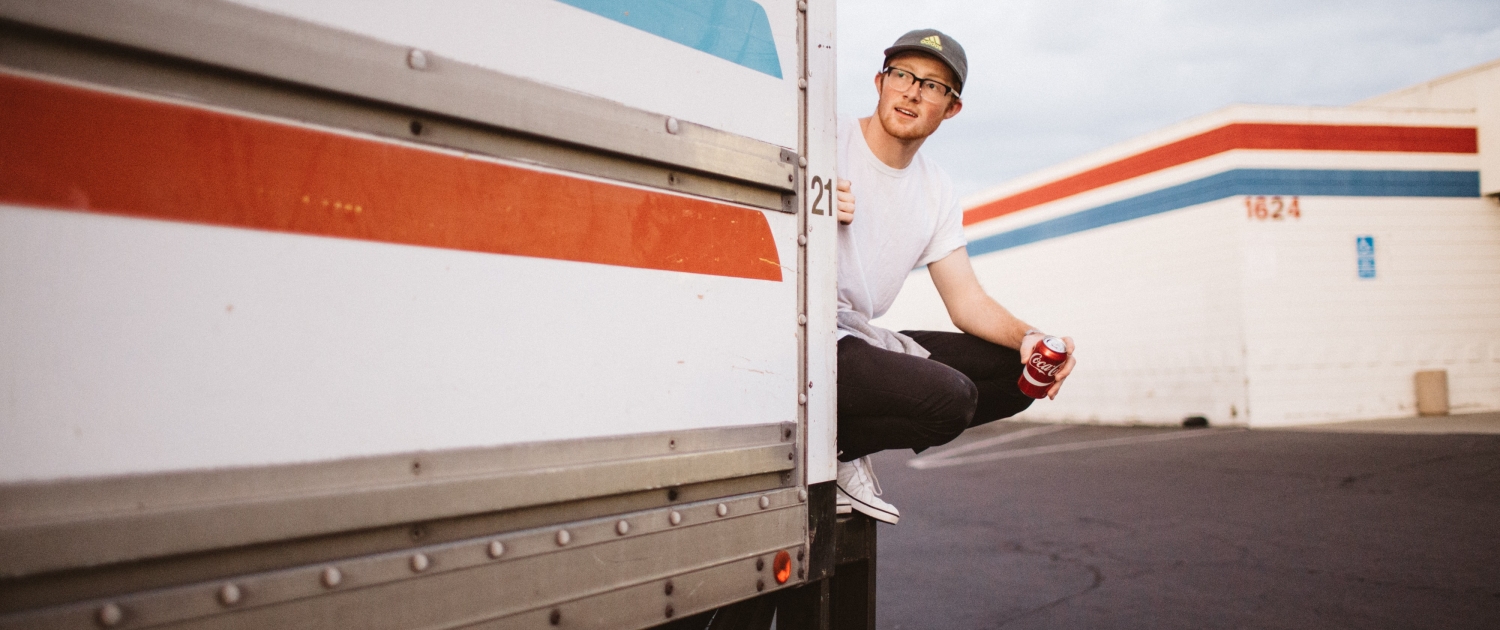 Looking to get into trucking but think that you need to wait until you're 21? That's not the case! In most states, drivers can earn their CDL and begin driving at 18.  Because of this, there are a ton of truck driving jobs for 18-year-olds that pay well, give great experience, and will give you a leg up when you turn 21. 
Why Won't Some Companies Hire 18-Year Old Drivers?
While it's a myth that you can't start driving until you're 21, it is more difficult to find the kind of high-paying work that older, more experienced drivers can. There are two reasons for this. The first and biggest is that you can't carry freight across state lines. There have been pushes to do away with this requirement over the past few years, but nothing has happened yet. Since most OTR routes will take you beyond your home state, larger companies won't even consider hiring you until you hit 21. The second is insurance. Many of the large insurance companies that specialize in trucking insurance won't even consider insuring a driver until he or she is 21 (even 25 in some cases).  
What Kind of Trucking Jobs Am I Able to Land?
Since you won't be able to drive across state lines, your work is limited to intra-state. This isn't a bad thing by any means. Many of these jobs will help you learn the essential skills you'll need when you turn 21. While some of these jobs will require a CDL, there's a good number that don't, depending on the type of truck you'll be driving and the state you're in. 
1. Furniture Delivery
Large retailers are always looking for drivers to deliver large furniture to customers. These jobs are great for young drivers since all deliveries are within state lines and you'll get straight truck (think of a large U-Haul) experience. Be aware though, these jobs are more than driving, you'll most likely be doing the labor of moving the furniture as well.  

2 Repo/Tow
You're probably familiar with the concept of repo/towing. This job entails towing wreckage from an accident, or a perfectly good car from a driver who chooses not to make their car payments. Either way, this job is a great way to not only get you driving experience, but learning worthwhile mechanical skills that will help you further along in your career.  
3. Dump Truck
This is another example of a Class B vehicle that almost never crosses state lines, making it a prime option for 18–year-old drivers. Dump truck drivers can either work for a company or be owner-operators, but if you're under 21, you'll most likely be going the company route. This work can also be a gateway into a career specializing in construction equipment. If you tend to be more social, that's another reason dump truck driving might be for you. This line of work will have you working with the same crew on a consistent basis.   
4. Livestock Hauling
Hauling livestock isn't the easiest job on this list, but if you're young, want driving experience and don't mind getting your hands dirty, it may be the job for you. Because of the extra sanitation and safety concerns present when hauling live animals, livestock haulers are considered "specialty" drivers and are usually compensated as such. If you live in a rural area with a lot of farmland, chances are there will be some sort of livestock hauling work near you. 
5. Beverage Delivery
While larger beverage carriers may require you to have a Class A, many smaller beverage companies and regional beer makers may use smaller trucks that only require a Class B. Hiring requirements for this job will vary from company to company, it's a great way to get valuable hours of experience behind the wheel before you turn 21. Be warned, like furniture, beverage delivery will have you not only driving, but unloading and even stocking product in stores and restaurants.  
6. Truck Driver Assistant
This job is perfect if you're interested in trucking but want to make sure it's right for you before spending time and money earning your CDL. Truck driver assistants mostly help with the loading and unloading of cargo and getting documents signed from customers upon delivery. More importantly, you'll be getting firsthand experience inside a truck, observing the ins and outs of what it takes to be a driver and ultimately seeing if the position is right for you.  
Donald Wedington-Clark is a trucker out of Phoenix who started driving when he was 18. He had the following to say about starting your trucking career early,
"Just starting out, I was lucky enough to have an old time driver teach me what he knew. He accepted nothing short of excellence.  During my first year OTR, I was teamed with a driver who loved his job and passed on so much information on how to do all the little things that make the job great. The best thing in my training was being teamed with an experienced driver and staying as a team for an entire year." – shared Donald.
Many young people think that trucking careers start at 21. Don't make that mistake. There are plenty of truck driving jobs for 18-year-olds that will help you earn valuable driving experience as well as some good money. 

Find Companies that Hire 18-Year-Olds 
Drive My Way matches you with a job based on your personal preferences and qualifications.
https://www.drivemyway.com/wp-content/uploads/2021/09/joshua-sazon-5Uv840irVyI-unsplash-scaled.jpg
1366
2048
Reid Smith
https://www.drivemyway.com/wp-content/uploads/2022/03/Untitled-1-3.png
Reid Smith
2021-10-05 12:57:36
2021-10-05 12:57:36
The Best Truck Driving Jobs for 18 Year Olds