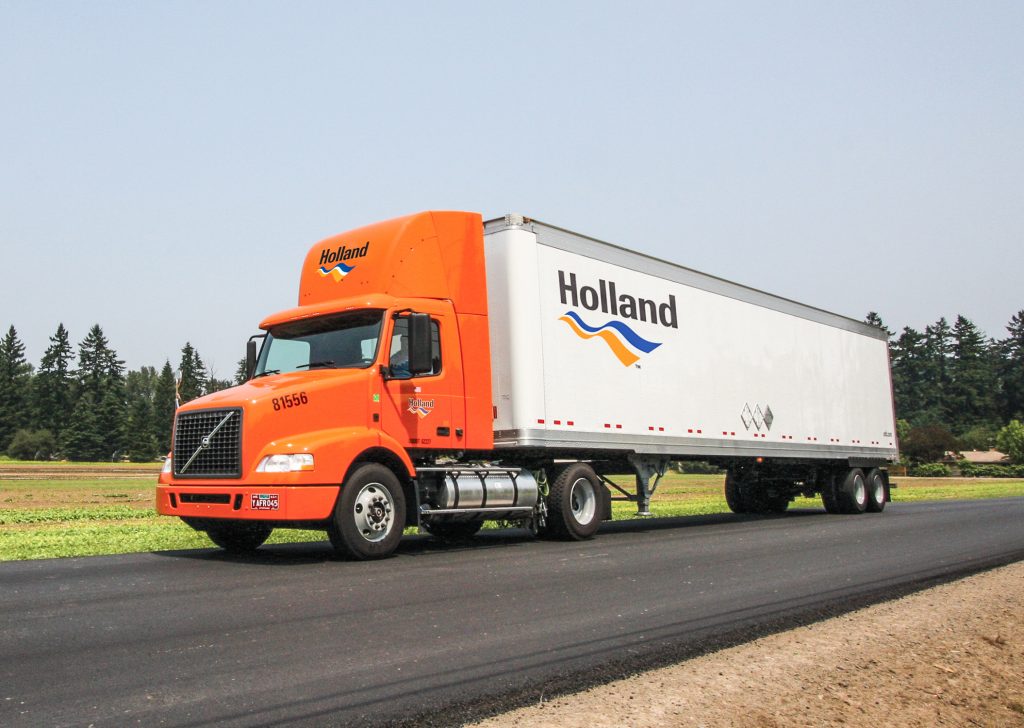 Holland Trucking Co.'s veteran apprenticeship program may combat their struggle with the driver shortage.
Ever since the driver shortage began nearly 15 years ago, freight companies across the nation have felt its sting. Recruiters of Michigan-based Holland Trucking Co. are no different. But instead of waiting for a change, they're facing the issue head on.
Recently, Holland Trucking Co. partnered with the federal department of Labor and Veterans Affairs to create a training program strictly for veterans. The program is designed specifically to help vets transition back into civilian life.
"Veterans, certainly we're interested in, because they've already got the quality we're looking for in any of our employees."
"The focus, the discipline, the critical thinking skills … we're definitely interested in that pool of candidates coming into the program," Tamara Jalving, director of talent acquisition at Holland, told Transport Topics.
Vets without a commercial drivers license will enter the Dock-to-Driver program. Here, they will complete training and engage in professional mentorship until they have earned enough hours for their CDL license. Those vets who already have their CDL will continue to work with industry professionals, and earn any necessary hours and endorsements to complete their certification.
The driver training program is available in 51 of Holland's 53 locations, and the Dock-to-Driver program is available in 26 locations.
Interested in the Dock-to-Driver program? Learn more here.
Looking for a new CDL job? Click here to sign up for your FREE profile, and get matched today!